Lindsey Wittmeyer's Alumni Testimonial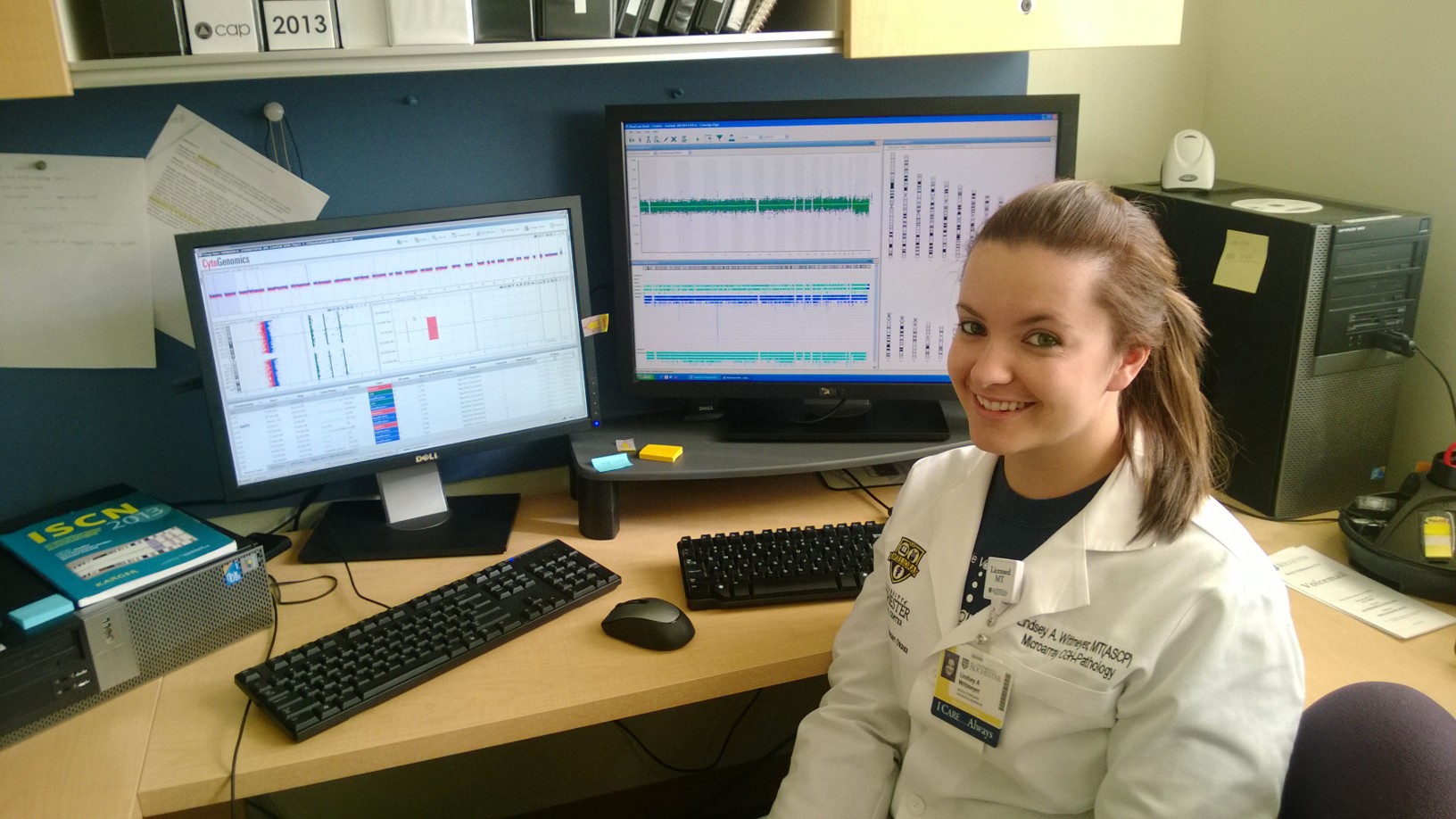 As a Medical Technology major, I took a variety of challenging courses, including Immunology,
Microbiology, Molecular Genetics, Advanced Biochemistry and Molecular Biology of Disease. I also got involved with campus clubs such as the Biology Club, Chemistry Club and the Tri-Beta Honor Society. Challenging myself with these courses and participating in the organizations helped me to develop close relationships with the faculty who became my most important mentors throughout the years. To complete my degree program, I performed a year-long clinical internship at Rochester General Hospital. After completion of the internship, I graduated with my bachelors degree. I also took and passed my certifying exams for state licensure and national certification. I now have an amazing job as a Medical Technologist working for the University of Rochester Medical Center Microarray Comparative Genomic Hybridization Laboratory.
I have come to realize that one of the best parts of my education is the way the Fredonia Biology faculty went out of their way to make sure I had the optimal educational experience needed to become a successful scientist. I truly feel that the education and support from my professors completely prepared me to take on my chosen career in Medical Technology. If you are a student considering a Medical Technology or Biology major, I hope you will decide to attend Fredonia and that you will also take advantage of all the opportunities this prestigious department has to offer!
Lindsey A. Wittmeyer, MT (ASCP)B.S. in Medical Technology, Fredonia, Class of 2012
Medical Technology Certification, Rochester General Hospital, Class of 2012
Medical Technologist – Microarray CGH Laboratory – University of Rochester Medical Center