Major instrumentation for Cell and Molecular Biology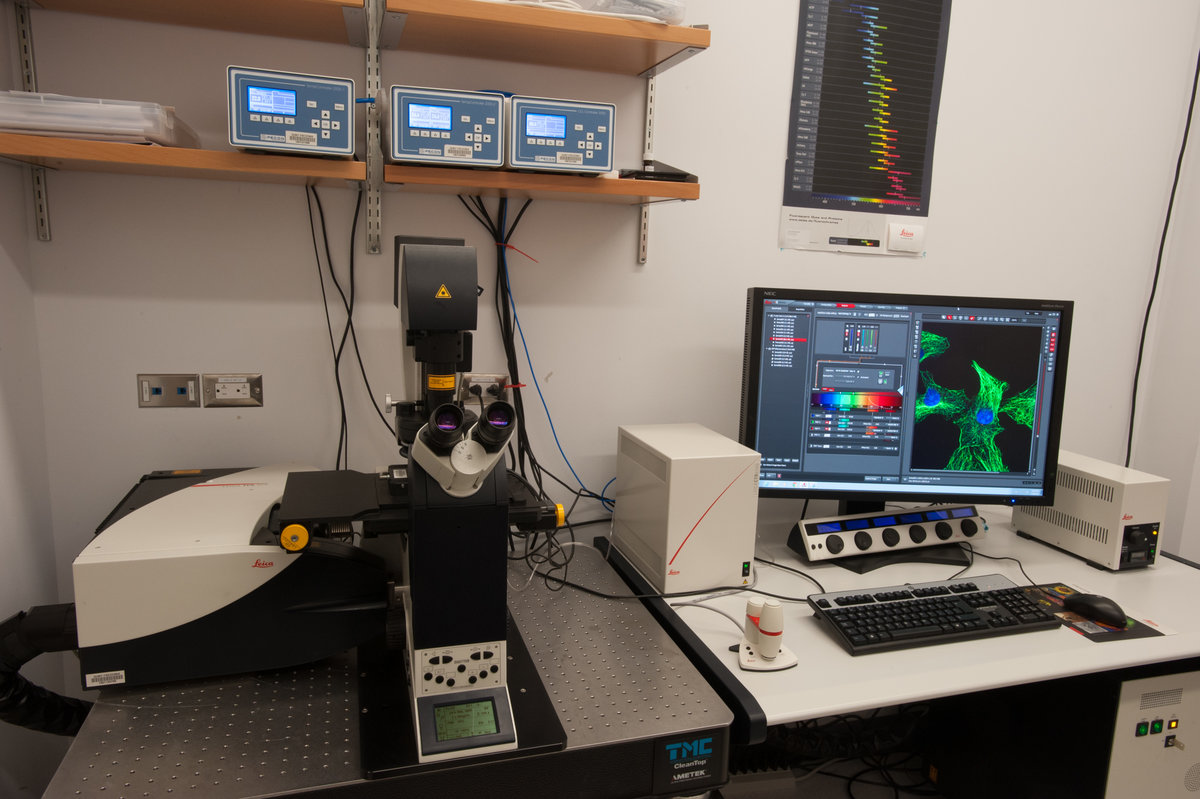 Video and Picture of Leica SP8 Confocal Microscope
Leica SP8 Confocal Microscope with 4 spectral detectors and 5 lasers.
Six Leica DM 2000 fluorescent microscopes for teaching and research.
Eppendorf Injectman NI2 micromanipulator and Femtojet Microinjector for cell and embryo injection.
Sutter P-1000 Micropipette puller for fabricating microinjection needles.
Leica MZ 10F fluorescent stereomicroscope.
Over 200 new Leica compound and dissecting microscopes for teaching research.
Life Technologies 3500 Genetic Analyzer capillary electrophoresis system for forensics and population genetics studies.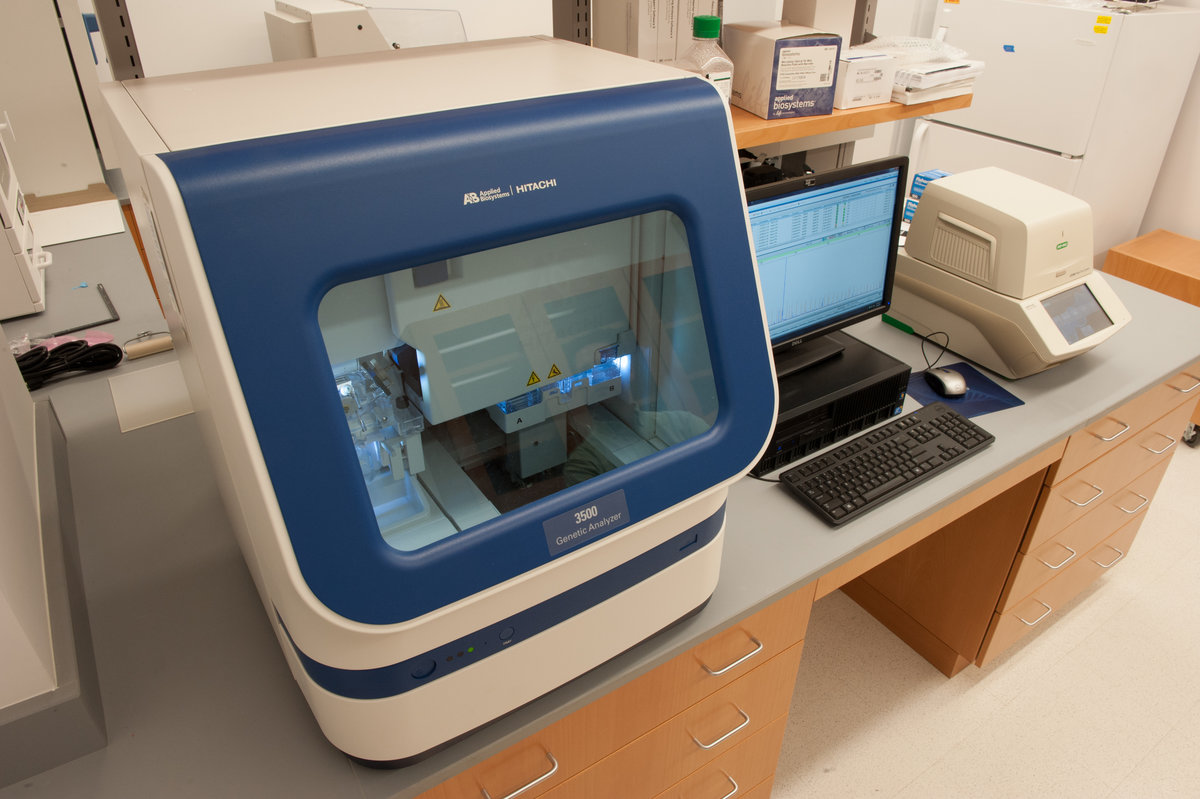 Life Technologies 3500 Genetic Analyzer
Bio-Rad CFX96 Touch Real-Time PCR machine.
Bio-Rad C1000 Touch PCR machines (4).
Bio-Rad Protean i12 isoelectric focusing system for 2-D electrophoresis.
LiCor Odyssey CLx infrared multiplex gel / western blot scanner.
Leica Cryostat for frozen tissue sectioning.
Syngene G-Box gel documentation system.
GE Life Science ÄTKA Prime Plus liquid chromatography system for protein purification.
Dedicated Cell Culture room with laminar flow hood, CO2 incubators, inverted GFP microscope, electroporator, and cell counter.
| | |
| --- | --- |
| | |
Shimadzu Bio-nanospec UV/Vis spectrophotometer.
Shimadzu Surface Plasmon Resonance instrument for studying interaction kinetics.
Bio-Rad TransBlot SD Semi-Dry Western Transfer Apparatus.
Life Technologies FLoid Cell Imaging Station.
Bio-Rad Zoe Fluorescent Cell Imager.
Guava easyCyte blue laser flow cytometer.
Qubit fluormeters for nucleic acid and protein quantification.
Many UV/Vis spectrophotometers.
Numerous centrifuges including a WX 80 ultracentrifuge, Lynx 4000 superspeed, Legend X1 tabletop and numerous microcentrifuges.
Two ultralow -80C freezers.
Two dedicated microscopy laboratories.
Many DNA and protein gel rigs.