Cory Jackson's Transfer Student Testimonial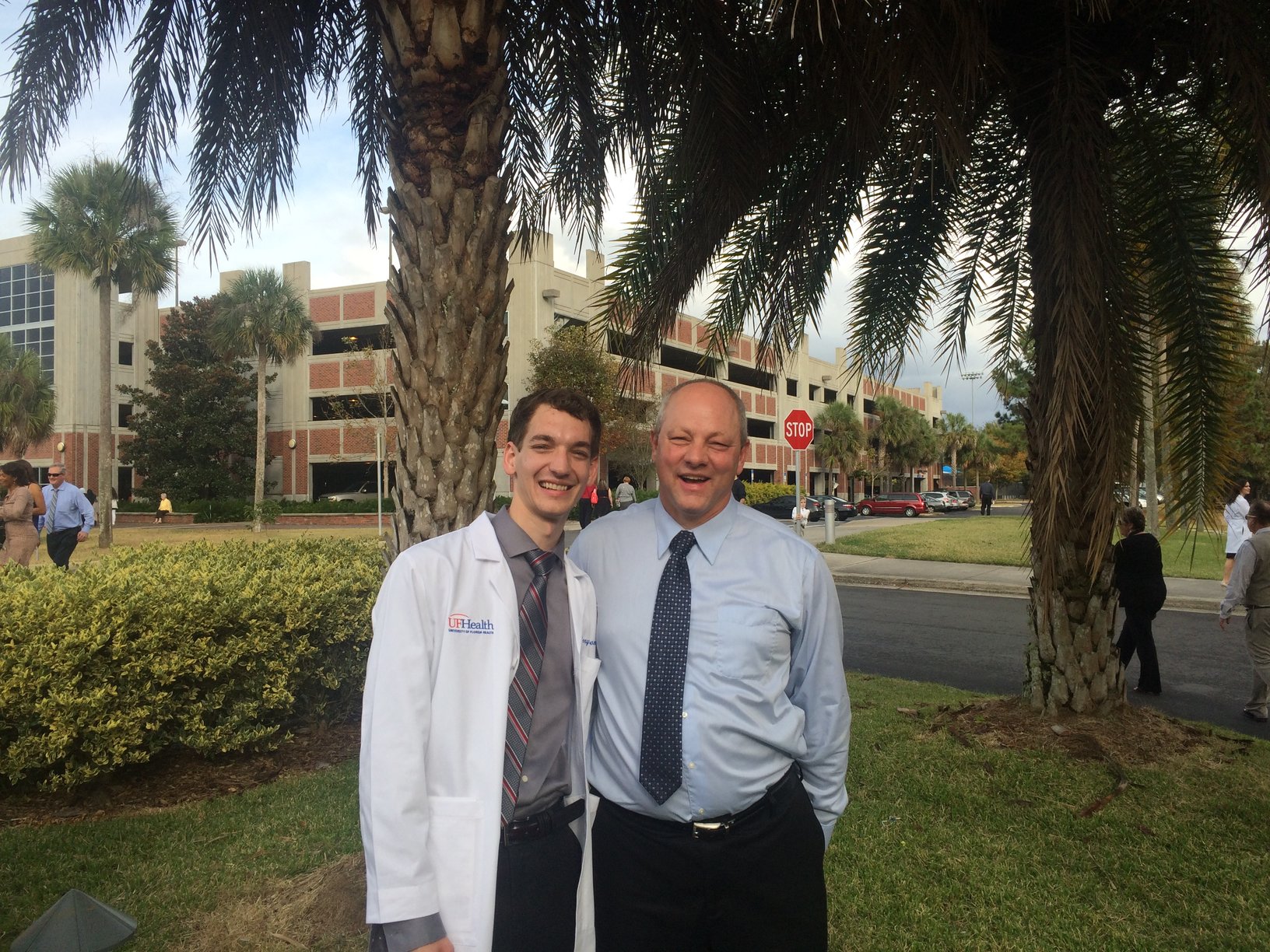 I began my college experience at the University of Buffalo, and while it is an excellent program, it was not congruent with my personality. I sought a smaller environment, where I could communicate with the professors, ask questions and develop my ability to think critically. I realized throughout my first semester at Fredonia that I had made the right choice. The professors at the university became my mentors, helping me develop strengths to prepare me for medical school at the University of Florida. The environment of Fredonia promoted camaraderie and cohesiveness, working together towards a common goal and helped me develop interpersonal skills that will be critical throughout my career.
I had made the decision to pursue medical school during my freshman year, and it was the guidance of Dr. Theodore Lee that allowed me to become a competitive applicant following my junior year of undergraduate. Not only did he inform me about the necessary testing and volunteer activities, he dedicated his time and effort to help all students interested in a health professional career. He offered me guidance throughout the medical application process, and encouraged me to pursue the courses that satisfied my intellectual curiosity. I was able to participate in higher level chemistry courses, calculus, and psychology classes that interested me despite my biology major. And the courses offered in the biology program prepared me well for topics in medicine.
Fredonia offered multiple opportunities for research, and I seized the chance to work with Dr. Matthew Fountain performing research in the field of biochemistry. I participated in his research program for two years, learning to not only perform the research but to understand why we were performing specific protocols and how to optimize them for the best results. The experience, as well as his guidance made me competitive for a summer research program at the University of Rochester in the department of Neurobiology and Biomedical Engineering. I found success throughout this summer research opportunity because of the skills that were taught to me by Dr. Fountain.
Transferring to Fredonia was the best decision that I could have made during my undergraduate training. I was unaware of how perfect the college would be for my personality and skill set. The program and the professors challenged my weaknesses, challenged me to grow as an individual, and helped me continually develop my strengths. My training through undergraduate allowed me to find success during my first year of medical school. I am currently going into my second year of the medical curriculum, and because of the courses and professors at Fredonia, I am comfortable with the upcoming challenges this year, and the following years into my career.
Cory Jackson
B.S. in Biology, Class of 2014
School of Medicine, University of Florida, Class of 2018