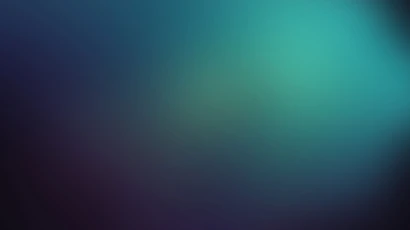 Appointments & Referrals
Appointment Scheduling can be done by phone 716-673-3424 or in-person (LoGrasso Hall) during normal business hours [M-F 8:00 am - 4:30 pm]. Limited same-day services are available when classes are in session (first-come, first serve). Counseling appointments are available in-person or via Zoom to all registered SUNY Fredonia students.

When you schedule an initial appointment, you will be asked the following information:
Name | Fredonia ID F# | Date of Birth
Phone Number | Campus/Local Address
Urgency of Need | Counselor Preference
Appointment Reminder Preference (email/text)
Prior to your initial appointment, you will receive an email from your counselor with a link to complete our intake paperwork through our secure/encrypted, on-line portal. This will include important information about the services offered at the Fredonia Counseling Center [Informed Consent/Student Rights &Responsibilities]. In addition, you will be asked to complete some demographic information and a brief symptom check-list. All of this information becomes part of your confidential mental health record.
If you are having a Mental Health Emergency, during normal business hours, contact the Counseling Center at 716-673-3424 and notify personnel that you require immediate services.
After-hours, students can contact the Chautauqua County Crisis Hotline (1-800-724-0461) for mental health emergencies that require a response by mental health professionals.
Students living on campus may notify their Resident Advisor (RA) or Resident Director (RD) of the crisis, who may then decide to engage emergency services.
In the event of an emergency that requires assistance from the police, students should call University Police at 716-673-3333.
See Crisis Services for more information.
For appointments, call or come in (M-F 8am-4:30pm 716-673-3424). 
Students in need of urgent/crisis assistance should articulate the urgency of their concern when seeking services. 
Other supportive options include:
Let's Talk, a drop-in service offering informal consultation with a licensed mental health counselor, is available Wednesdays 1-3pm Williams Center G103A or on Zoom (when classes are in session) For more information see the Let's Talk page. 
Chautauqua County Crisis Hotline: 1-800-724-0461 (24 hour crisis hotline) or text HOME to 741741 or online chat available here
Warm Line (peer support - someone to talk to) by phone or text (Monday-Sunday 4pm -11pm): Call: 877-426-4373 or Text: 716-392-0252 
Let's Talk:
Wednesdays 10am-4pm | FREDwell Lounge Williams Center S212 (while classes are in session), no appointment necessary. Hours subject to change.
Let's Talk is a program that provides easy access to informal, confidential consultations with a counselor from the Fredonia Counseling Center. See the Let's Talk page for more information.

SUNY Fredonia, in partnership with BetterMynd, now offers additional counseling support via the BetterMynd tele-mental health services platform.  BetterMynd links students to Licensed Mental Health professionals who specialize in working with college students.  
These 50-minute live video sessions are private and confidential and can take place from the convenience of your laptop, smartphone, or tablet. Teletherapy sessions are available during the day, at night, and on weekends, so you get support whenever it's best for you.
BetterMynd also allows students to find providers with specific specializations.  Students can find providers who are bi-lingual, identify as LGBTQ+, and have diverse ethnic backgrounds. 
In addition to teletherapy sessions, BetterMynd also offers group workshops, an educational skill workshop, all for free.
Students interested in seeking services with BetterMynd can contact the Counseling Center to request a referral and session credits.  Session credits will allow students to utilize this service at no additional cost.  Session credits are limited.  Students who wish to continue to utilize this service after session credits have been used, may be eligible to use private insurance and/or self-pay for additional services.  
Faculty, staff, parents, and concerned others may consult with Counseling Center staff if they believe a student is in distress and they are uncertain how to help. If you have concerns about a student's emotional functioning or behavior, including alcohol use, depression or anxiety, aggression, unusual behavior, or overall psychological well-being, we encourage you to speak with a Counseling Center professional staff member. To consult with a professional counselor, call our office at 716-673-3424 and ask to speak with the counselor on-call. The on-call counselor will ask for specific information about the situation in order to help you determine how to proceed.
For more information about how to proceed in an emergency, please go to our Crisis Services page.
Guidelines for Helpful Interactions
Talk to the student in private.
Express your concern for the student in a direct, straightforward manner.
Listen carefully.
Avoid criticizing or sounding judgmental.
Try not to make agreements with the student that isolate you in dealing with the problem (e.g., promising to keep what they have said a secret).
Consider the Counseling Center as a resource and discuss a possible referral with the student. Our services are confidential and free of charge for all students.
Remember that the student has the right to accept, think over, or refuse your recommendations
Steps for Making the Referral
Step 1
Encourage the student to call the Counseling Center at 716-673-3424 to schedule an appointment. Students may also schedule appointments in person by going to LoGrasso Hall (provided that our secretary is available).
Step 2
You can place the call to the Counseling Center while the student is with you or walk the student over to our office to set up an appointment.
Step 3
In the case of a mental health emergency during business hours, call 716-673-3424 and let the secretary know that you need assistance with a crisis situation. For information on how to respond to emergencies which do not occur during business hours, go to our Crisis Services page.
Step 4
If you are concerned about a student but are uncertain about the appropriateness of a referral, feel free to call the Counseling Center and speak with a member of our professional staff. (See above for more information about a consultation with Counseling Center staff.)
---
What to Do if a Student is Reluctant to Seek Help
While it is important to care about the emotional well being of students, we cannot make their decisions for them, and counseling is always a personal choice. Nevertheless, you can assist a student who is ambivalent about seeking professional help in a number of ways.
Normalize the process of pursuing counseling. This may be especially helpful for students whose cultural backgrounds may include differing views of mental health treatment.
Reassure the student that you do not view him or her "crazy."
Let the student know that no problem is too big or too small for treatment.
Inform the student that he or she can make an appointment to speak to a counselor once without making a commitment to ongoing therapy.
Remind the student that their participation in counseling any information shared during counseling sessions is kept strictly confidential and will not be disclosed to parents, faculty, or other college departments without the student's written permission.
Acknowledge, validate, and discuss the student's real fears and concerns about seeking help. Some students may feel that counseling is an admission of weakness or failure; we tell students that it takes considerable courage and integrity to face oneself, acknowledge one's limitations, and admit the desire or need for assistance.
Suggest that the student visit our web site as a means to become familiar with the services we offer prior to seeking treatment.
---
Additional Ways to Help
Become familiar with Counseling Center Services--including services, staff, resources, and programs--so that you can talk knowledgeably with students.
Learn about the benefits of counseling and dispute the stigma associated with seeking mental health services.
Seek out and use Counseling Center resources as appropriate.
Help to spread the word about the Counseling Center's services: groups, workshops, and self-help materials. You can request an outreach program for your own class, organization, or department. More information about Outreach Services can be found on our Outreach Services page.
Provide us with feedback by sharing anything you learn about student needs, concerns, or needed programs. Please feel free to call our office at 716-673-3424 or to send an e-mail to Counseling.Center@Fredonia.edu.