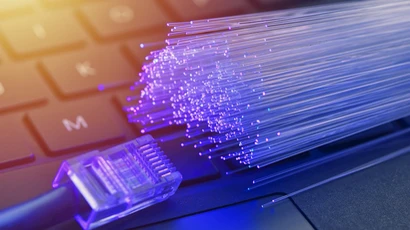 Information Technology Advisory Board (ITAB)
The ITAB is a planning, working, and advisory board to the President's Cabinet. ITAB is also a committee to the SUNY Fredonia Senate.
Charge:
The ITAB assists in strategic tech planning and provides guidance for using tech at the University.
What We Do:
Each member represents stakeholders and shares info with those stakeholders.
ITAB appointed members to represent students, teachers, and staff and are appointed for three-year terms. Membership is reviewed once per year by the ITS Executive Board.
ITAB standing members represent areas that must be part of the planning process.
Steering committees are standing sub-committees of ITAB, and are chaired by standing ITAB members.
Task Forces or Project Teams are made as needed to provide evaluation or implementation services. Steering Committees and ITAB meet on at least a monthly basis.
ITAB Membership:
Chair: Chief Information Officer, Michel Kouadio
Academic Affairs: Derrick Decker
Academic Affairs: Phil Hastings
Academic Affairs: Todd Proffitt
Campus Life: Mark Suida
Career Development: TBD
College Dean: Andy Karafa
Ex officio, Banner Users Group (BUG): Scott Saunders
Ex-officio, ITS Recording Partner: Angela Proper
Faculty Student Association: Eric Johnson
Finance and Administration: Ann Aldrich
Financial Aid: Sarah Cybart
ITS: Benjamin Hartung
ITS: Chris Taverna
ITS: Idalia Torres
ITS: Joe Baxter
ITS: Kevin Bom
ITS: Kevin Lane
ITS: T. John McCune
ITS: Tylor Cardone
Marketing & Communication: Andrea Wasiura
Online Learning: Lisa Melohusky
Reed Library: Kerrie Wilkes
Registrar: Scott Saunders
Research Foundation: Kathleen Gradel
Residence Life: Kathy Forster
Student Accounts: Megan Mackowiak
Student: TBD
Student: TBD
University Police: Scott Martin
ITAB Meetings:
ITAB meetings are held monthly each semester via Zoom.
All ITAB meetings will be recorded and made available to active eServices account users.
Please note that any interested members of the campus community are welcome to attend ITAB meetings. They may also submit questions and comments to any ITAB member or directly to ITS Office.