Theatre and Dance - Alumni
Our Alumni
The Department of Theatre of Dance is proud of the success of its alumni. Many have found careers in the theatre and entertainment business, while others have gone on to have successful careers in many other fields. In a recent survey done of our alumni, 94% of those who responded said they would recommend attending Fredonia for Theatre and Dance. Here is a sampling of what some of our alumni are up to and what they say about their education at Fredonia:
---
Jen Cody
Thomas Raynor
BFA Musical Theatre/ Dance Minor 2011 (Magna Cum Laude)
Press & Marketing Associate – Jeffrey Richards Associates
During my four years at Fredonia in the Department of Theatre and Dance I worked hard to excel in all areas of the theatre. While the BFA Musical Theatre program was a performance based program designed to teach its students the techniques necessary to be a professional in the competitive theatre industry, there were opportunities to work and study all aspects of the industry. In addition to the rigorous acting, music and dance curriculums required in the program, I was able to delve deep into the world of theatrical production. I was highly involved with the Performing Arts Company, serving on the executive board three of my fours, including a year as president. I also was able to serve as the Assistant Director for the Fredonia Dance Ensemble. In my senior year I founded a professional theatre production company, Theatrical Entertainment Collaborative. During that year TEC produced a full scale production of the musical song cycle Edges by Pasek and Paul. The production ran in January of 2011 to sold out audiences. After graduating from Fredonia in 2011 I moved to NYC to pursue a career as a professional actor. However, after several months of auditions interspersed with small off-off-off Broadway gigs I came upon the opportunity to work for six-time Tony Award winning producer Jeffrey Richards (Gore Vidal's The Best Man, Glengarry Glen Ross, The Pajama Game, Spring Awakening, Hair, The Gershwins' Porgy and Bess). Feeling the need to see where such an amazing opportunity could lead, I gladly accepted. Since working with Jeffrey I have served as a General Press Representative on the recent revivals of Gore Vidal's The Best Man and The Gershwins' Porgy and Bess. This fall I will serve as a General Press Representative for the revivals of Glengarry Glen Ross and Who's Afraid of Virginia Woolf? as well as David Mamet's new play The Anarchist. I could not be more proud to be a Department of Theatre and Dance Alumni, as the education I received there has propelled me to where I am today.
---
Ron Grimshaw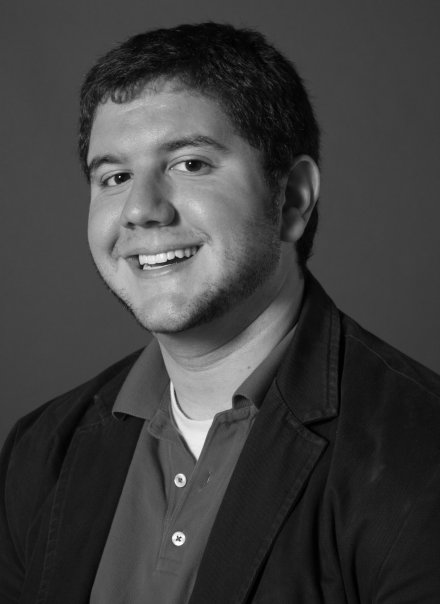 Artistic Director - ManTown Productions, New York City
BFA Theatrical Design and Production/Lighting Design, 2009
Mary and Steve Rees Rising Junior Award for Technical Production
The Outstanding Theatre Arts Senior

My education at Fredonia gave me a definite step up and drive to thrive in the New York Theatre Community. Having such varied experiences at Fredonia across multiple theatrical disciplines has allowed me to branch out, doing everything from technical and design work, to directing and producing. I am proud to say that thanks to my education, I have been working solely in theatre of some kind since graduating in 2009; first as the Resident Lighting Designer for the Tennessee Williams Theater in Key West, FL, to my past 2 years living and working in New York City. I have worked for such great companies as The Public Theatre, as well as production managed successful Off-Broadway shows. I've even managed to pursue my directing career working on various festivals, including the West Village Musical Theatre Festival, in which the show I directed, The Zegend of Lelda, won best show of the festival.
I have recently begun my lifelong dream of starting a theatre company, which, not surprisingly, is with two other Fredonia alumni, Steve Walker and Sean Ward. We are striving, along with fellow NYC-based Fredonians, to create a supportive and vibrant network for all our artistic endeavors. You can follow us and get involved through our website http://mantownproductions.wordpress.com/
---
Paul Preston & Karen Volpe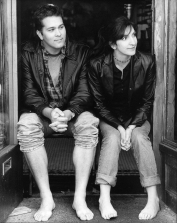 Paul – BFA Acting, 1992
Karen – BFA Musical Theater, 1994

Actors, Los Angeles

One of the things that made us grow most as actors while at Fredonia State was the incredible amount of opportunities that were provided to us. And we took advantage of them all, from acting in Mainstage plays, short plays, directing scenes, environmental scenes, PAC productions and dancing and choreographing for Orchesis concerts to hosting radio shows, performing with improv troupes to doing stand-up comedy at on-campus events and writing and performing with WNYF-TV, we pretty much took fear out of the equation. Acting and performing became second nature thanks to experience. We also formed life-long relationships with faculty who we still highly respect to this day.
Since Fredonia, we've performed with The Second City, Disney Cruise Line and Tony n Tina's Wedding (Chicago). Karen has performed in productions of Oklahoma!, Nunsense & The Pajama Game in SoCal and toured nationally with Schoolhouse Rock Live! Her star turn in Funny Girl received rave reviews and she's currently prepping Little Shop of Horrors at Glendale Centre Theatre.
Paul has appeared on General Hospital and Project VIPER, an original Sci-Fi Channel movie. And together Paul & Karen produced and starred in Bunny Bunny: Gilda Radner, A Sort of Romantic Comedy, raising $3000 for Gilda's Club. Paul founded Digital Mind Productions, LLC in 2006, a company focused on creating original shorts, films and web content.
Paul & Karen can be seen doing regular comedy online and onstage with THE MOVIE GUYS, a website that brings together films and the funny. THE MOVIE GUYS have performed for over a year at The Second City Hollywood, plus a video podcast, articles and radio appearances can be heard at www.themovieguys.net, with an audio podcast being developed for Fall 2012.
And Karen just released her first CD of original country music. Listen, purchase and find out about live performances at www.karenvolpe.com.
We welcome any and all Fredonia alumni to contact us in LA-LA-Land via:  www.digitalmindproductions.com.
---
Rachel Kodweis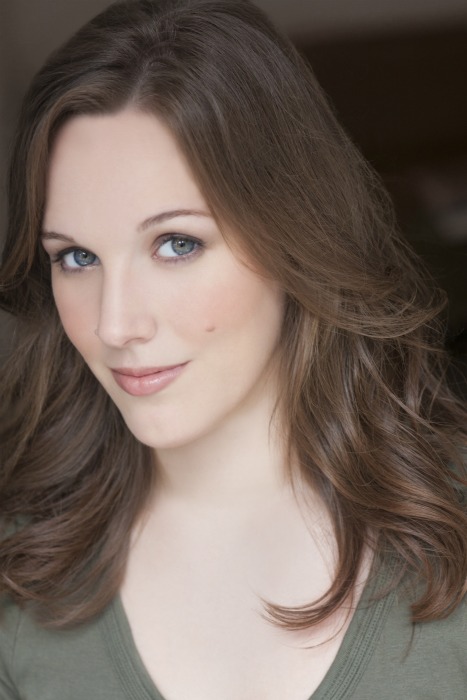 BFA Acting, 2011 (Summa Cum Laude)
Actor / Voice Over Artist, New York City

I entered Fredonia as a fresh faced seventeen-year-old, not having any clue as to where my life was going. I fell into studying Graphic Design for a year, until I couldn't stand the withdrawal from theatre. It probably didn't help passing by the wonderful sounds of weapons clashing, meditative ohms, and passionate yelling from the acting studios on my way to drawing inanimate objects for two hours.
The Acting program provided such a great opportunity for a multitude of styles in performance whether that be classical, contemporary, devised, physical or experimental. I remember taking EVERYTHING, especially if I felt uncomfortable with the style. The most notable was Commedia dell'Arte, because I had no experience and little confidence in improvisation. However, because of that class, I got my start in the professional acting scene in physical theatre.
I had the honor of joining a Commedia dell'Arte show with the Ziggurat Theatre Ensemble right out of college. I have been working with their company for the past two years. This year we opened the first ever PortFringe Festival in Portland, ME. Shortly after my first gig with them, I moved to the outskirts of New York City, and have been laying the groundwork of a promising career ever since! I have been working with the Improbable Stage Company for the past year in collaborative movement and contact improv; and recently finished a physical theatre/performance piece with the AWLBOS Theatre Collective.
Additionally, thanks to the guidance of faculty members at Fredonia, I got my start in Voice Over work while still enrolled in school. I had the opportunity to narrate a documentary while in my sophomore year, and by my senior year had acquired a steady gig as a radio persona for WBKX Radio in Dunkirk. With this experience, I went on to book some PR Voice Overs with East Coast Properties, and have since recorded educational textbooks with William H. Sadlier, Inc. in NYC.
It's been a fantastical journey so far. It's very arduous, there's no denying that. But, as the alumni know, it's the most rewarding experience to just get out there, fall flat on your face, figure out who you are, make mistakes, progress and regress, and to start fresh. But above everything else: to chase the dream and to persist.
Pursuing theatre has been one of the most freeing decisions I've ever made. It was a kind of acceptance of myself; knowing that it was okay to want something atypical out of life. I can't thank the department of Theatre and Dance enough for enabling me to see that.
---
Joshua Jeffrey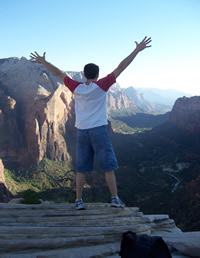 Graduate Student, Carnegie Mellon University (Master of Entertainment Technology)
BFA Theatrical Design and Production/Scenic Design, 2007 (magna cum laude)
Gary Eckhart Award for Excellence in Theatre
I am someone who, after Fredonia, moved into a technology-based sector of the entertainment industry. Since my graduation, I've worked as a designer for the Walt Disney Company and Thinkwell Design and Production, a location-based experience design firm. Through Carnegie Mellon, I've created an interactive Star-Wars themed exhibit for the Robot Hall of Fame and this semester I'm working with a team on a self-designed project to bring interactivity to queue lines at theme parks. Feel free to check out my website for more of my technology-based work. I'd love to be able to share how my experience at Fredonia prepared me for where I'm going now.
---
J. Lou Barnes
Owner - At Home in the Chathams
BFA Stage Management/Technical Production, cum laude, 1995
President's Award for Excellence in Theatre Arts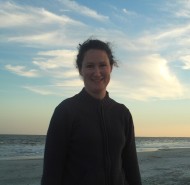 I was very happy with the education I received at Fredonia. After graduation, I was able to land my first professional theatre job in less than 3 months. The variety of the courses enabled me to step in and take on the enormous challenge of running the technical side of a busy college arts center. I didn't take only theatre courses, but also business and accounting course. This helped me run daily operations, but eventually budgets, and personnel issues for the theatre and it's companies. All this in addition to designing and building shows! My proudest moment was negotiating and planning for the full update of the theatres' lighting and rigging systems. This update allows many more groups, professional and community, to be accommodated safely and with more flexibility. The professors at Fredonia always treated me with the respect of a colleague, not just a student. I have always tried to emulate this when working with students, volunteers and employees. It sure makes everyone more comfortable and able to feel they are making a difference. I have recommended the Fredonia Theatre program to many people and will continue to do so.
---
Mary Ryan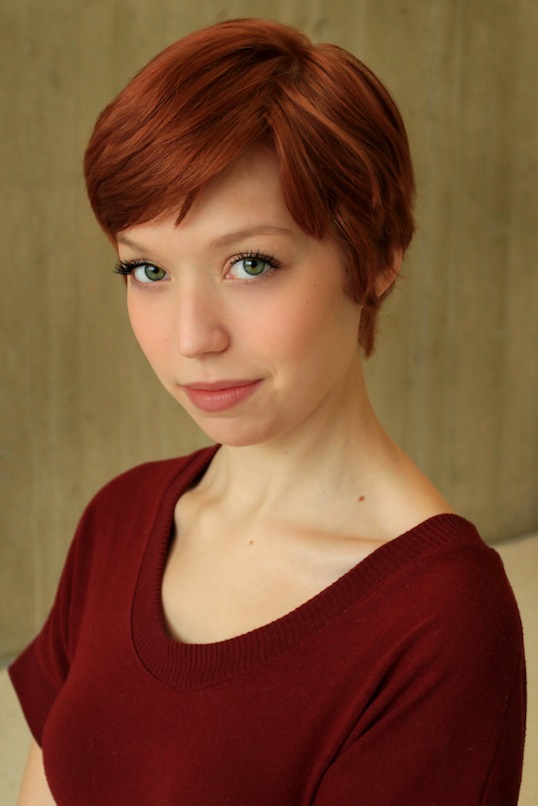 BFA Musical Theatre, 2012
Even though it's only been a few short months since graduation, I've already been thrown head-first into the busy theater scene of Buffalo. I auditioned for Shakespeare in Delaware Park on a whim in January, and ended up landing the role of Helena in A Midsummer Nights Dream! So I figured, why not give Buffalo a try, even if only for a little while? Even though I'm running 'Midsummer' six days a week, I haven't stopped auditioning. And good thing, too! Before I end performances with Shakespeare, I move onto rehearse the part of Mom in Knuffle Bunny, a silly tale of Mom, Dad, and Baby who get into all sorts of trouble at the laundromat, with Buffalo's Theater of Youth. Before that stops running in October, I start shooting for a local Indie Film titled Give and Take as Sherri, the not-so-bright-but-beautiful actor from NYC. After that wraps up in November, I don't have any plans until March. Then, I'll begin rehearsing for the part of Corie in Barefoot in the Park at the Lancaster Opera House, which runs through April 2013. In the meantime, I'll be doing shows and workshops for schools throughout the Buffalo area with Shakespeare in Delaware Park's 'Shakespearience' program, which will go from September 2012 through August 2013. On top of all that, I'm continuing to train for classical voice with Julie Newell. Always good to be learning!
So, things have been busy since graduation, but there are still holes to fill in my schedule, so it's still time to audition, audition, audition! My goal when going into Fredonia was to be able to hone in as many skills in as many areas as I could, and I'm glad I did! I'm able to work with a variety of theaters doing all sorts of different shows. I'm very fortunate to be able to use my knowledge so quickly out of college and I'm excited for what this year has to offer!
---
Jeanine (Smyth) Maier
BA, Communications; Minor, Theatre Arts 1995
Health Insurance Industry, Buffalo NY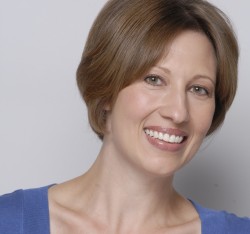 Attending FSU was one of the best times of my life. When I started out as a freshman I was so shy and terrified of the world around me. I have an outgoing personality, but the only folks who would've known that back then were my close friends. I had a very hard time opening up to groups, speaking in front of people, and bringing myself to audition for a role. I LOVED theatre but my fears consistently held me back. Being part of the Theatre Department at FSU helped me work through and overcome those issues. The more experience I received auditioning, being cast, and working with my peers in my theatre classes, the more confidence I gained. My time in FSU's Theatre Arts program taught me to trust myself as an actor and as a person. It played a huge role in shaping who I am today and I would not trade my time, experiences and memories there for anything. Since leaving FSU I've had the joy of singing, dancing and acting my way through shows such as Little Shop of Horrors, Jesus Christ Superstar, My Fair Lady, and Joseph and the Amazing Technicolor Dreamcoat, as well as a host of other one-act plays and musical revues. I am also represented by a local talent agency. Life is good!
---
Nick Tochelli
BA, Theatre Arts, 2005
Freelance Theatre Artist, New York City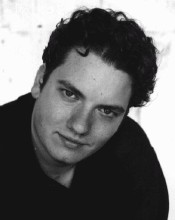 The program at Fredonia exposed me to all aspects of theater, not just what program I originally applied for. Because of this varied hands-on experience, I have been able to work as a stage manager, sound designer, carpenter, electrician and actor. I moved to New York City in October '07 and have constantly worked in theater since that time and in March of '08 earned my Actor's Equity Card. Recent Credits:
Slaughterhouse-Five, Godlight Theatre Company; Production Stage Manager
The Basketball Diaries, Godlight Theatre Company; Production Stage Manager
Love, Inc., Midtown International Theatre Festival; Production Stage Manager
Epitaph For George Dillon; 45th Street Theater; Production Stage Manager/Sound Designer
---
Stephanie "Steff" Ludes
BFA Theatre Performance, 1997
Collison Shop Manager, DeLacey Ford, Elma, NY

Although I have not pursued a career in the Theatre Arts, my time and experience at Fredonia State were invaluable and most definitely have an impact on what I am doing today. The art of working as an ensemble, verbal acumen, improvisation, the ability to present myself in a positive way to the public, organizational skills and most especially the importance of a healthy mind and body are among the many valuable lessons I learned as a Theatre Major. These combined skills have helped me to move from a secretarial position in the Automotive Industry to a Collision Shop Manager (making pretty decent $$ I might add) within a few short years. I will always cherish the memories I have from my college years and thank those who guided me through my life as a student and who still have an impact on me to this day.
---
Jason Conover
BA Theatre Arts, 1996
Drama Therapist, New York City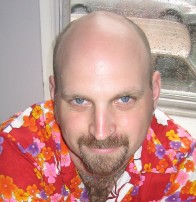 I am in New York City working as a drama therapist in an outpatient drug and alcohol clinic specializing in helping adults with intellectual disabilities, mental health issues, and substance abuse. The theatre arts program at Fredonia was the beginning of a life long process of self-discovery. The classes were small enough to create a nice sense of community and I was given the opportunity through student organizations and main stage productions to explore my creativity and stretch myself as a playwright and an actor. I now use improvisation, role-playing, theatre games, puppets, live music, anything and everything that I can think of to engage my clients in the process of making positive change in their lives. Creative arts therapies are another option other than performance or tech that students can pursue with a theatre degree. There are wonderful music and drama therapy graduate programs at NYU and New York State has recently granted the creative arts therapies licensure, which I am now in the process of procuring.
---
Marisa Paonessa
BFA Acting, 1999
Owner, Paonessa Talent Agency Chicago, IL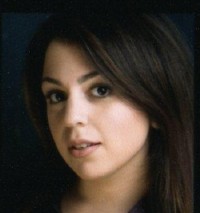 The moment I took my first steps onto the campus of Fredonia I instantly turned to my parents who were standing next to me and said the few words that would change my life forever, "this is it." It's just a feeling you get when you just know. In my business I make a lot of decisions, but choosing to attend Fredonia was one of the best decisions of my life. Fredonia allowed me to create and develop without inhibitations. Its curriculum gave me the skill, knowledge and training necessary to build my career as a talent agent with Encore Talent Agency, one of the top agencies in Chicago. It is a SAG, AFTRA and Equity franchised talent agency with a strong non-union division. As an agent I work closely with actors to help them develop a blueprint for career success. My actors have been booked on national commercials, feature films, industrials, television & radio voiceovers, print and even Broadway. I now own and operate my own talent agency, Paonessa Talent Agency LLC, in Chicago. It is Fredonia that has paved the road to my success and has allowed me to make amazing memories and life long friends doing so.
---
Fredonia Theatre Alums on the Web and In the News:
Peter Michael Goetz (English) '65
Mary McDonnell, Actress, '74
Amy Syd Israeloff Babcock, Songwriter, '78
Tom Dudzick, Playwright, '78
Barry Shapiro, Casting Director, '78
Steve Farmer, Video Engineer IT Systems Manager, CMI Communications, '86
Christopher Springer and Todd Giglio, Drawing Chalk Pictures, '90
David T. Howard, Costume Designer/Associate Professor, Univ. Rhode Island, '90
Rev. Gerard Gentleman, Chaplain, Holy Trinity High School, Long Island, '90
Fran Curry, Broadway Costumer/Star Dresser , '91
Katherine Puma, Actress, '91
Jennifer Cody, Actress/Choreographer, '91
Joy E. Reed, Independent Film Maker, '91
Karen Volpe and Paul Preston, Comedy Improv Team, '92
Colleen Quigley Green, Executive Artistic Director, Holly Theatre, Dahlonega, GA, '93
Curtis Phillips, Assistant Professor, Scene Design, University of Minnesota-Duluth, '94
Kathleen "Bonnie" Petrie, Afternoon News Anchor, Radio Station KTRH, Houston TX, '95
Gabriel Croom, Actor/Dancer, The Lion King, '98
Carolyn Castiglia, Stand-Up Comedian, '98
Evan Harrington, Actor, '98
Law Tarello, Actor, '00
John Horan, Lighting Designer, '03
Chris J. Handley, Actor, '05
---