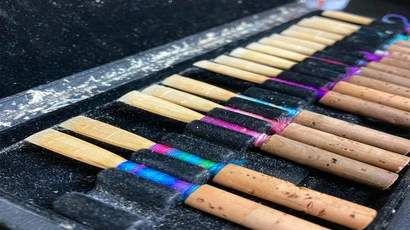 Oboe
Faculty
Dr. Sarah Hamilton, Professor
Oboe Studio Projects
About the area
The oboe studio at Fredonia has a tradition of creating strong, flexible oboe players who graduate in a variety of degree programs including Performance, Music Education, Music Therapy, and Sound Recording.  Oboe students, through undergraduate and graduate studies, go on to perform in orchestras and chamber ensembles, get advanced degrees, teach in public school and at the college level, record music, serve as music therapists, and participate in a variety of other careers in music.
While students at Fredonia, oboists follow a course of study that includes:
Musicianship: Oboe students are supported in developing their musical voice, with emphasis on both traditional and new repertoire in all genres.
Technique: Oboe students are encouraged to develop a focused, beautiful tone with a flexible vibrato. Etudes and technical exercises are used to develop a strong technical ability. Students also learn double-tonguing and more extended techniques.
Reedmaking: Freshman oboe students learn the fundamentals of reed construction, knife technique, and the scraping and balancing of reeds with individual and group lessons. English horn reeds are also covered. Students are encouraged and supported in developing a style of reedmaking that works for them.  Fredonia has a reed room where gougers, shapers, and other reedmaking equipment are available for student use.
Repair: Oboe students are encouraged to learn the fundamentals of instrument repair – specifically, cleaning and adjusting their own instrument.
English Horn and Oboe d'Amore: All oboe students learn to play the English horn and oboe d'amore. Fredonia owns and maintains these instruments for student use.
While at Fredonia, oboists perform in the large ensembles including two orchestras and four bands. Oboe students also perform in chamber groups (woodwind, string, percussion, etc.); in solo recitals in a world-class recital hall; in masterclasses with renown oboists; in new compositions; in regional professional orchestras; as concerto competition winners; and have the chance to attend concerts and conferences off-campus.
The oboe studio serves the community by hosting a Double Reed Day and Oboe day for high school and middle school students.
Follow us on Instagram @fredoniaoboe
Photo Gallery
A glimpse inside Fredonia's Oboe Area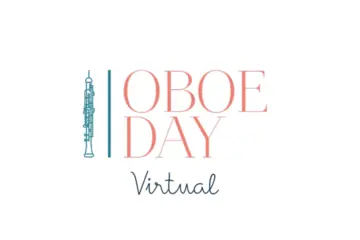 Fredonia Oboe Day
Fredonia Oboe Day is a day designed specifically for oboists. Open to all levels and ages, spend a day immersed in workshops, masterclasses, performances, vendors, and more.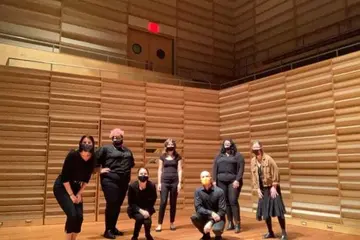 2020 Virtual Oboe Day Recital
featuring the Fredonia Oboe Ensemble