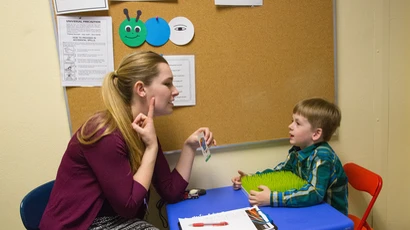 Accommodating Individual Differences Policy
The Department of Communication Disorders and Sciences provides reasonable adaptations in curriculum, policies, and procedures to accommodate differences among individual students, depending on the student's situation. Students are expected to be an advocate and meet in a timely manner with the department chairperson or the clinical director to investigate the possible adaptations regarding his/her situation.
If a student receives a medical diagnosis or holds personal circumstances that may affect their satisfactory progress in academic or clinical training, then the student may need to withdraw from the program until the personal situation is resolved or medical clearance is obtained.
Students are expected to abide by the university and department policies while enrolled as a student. Students must complete all necessary academic and clinical learning outcomes to successfully graduate.
Please refer to the following institution policies for further information: