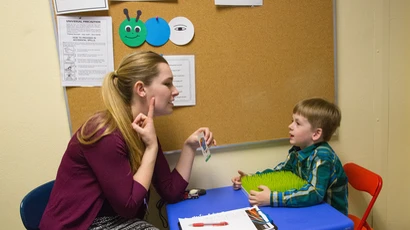 Licensure and Certification Information
Praxis Exam
Please review the ASHA Praxis Guidance for any information regarding this exam and other certification requirements.
Several dates are available each month to complete the exam (5331). Most students take the Praxis in January, during the final semester of graduate school.
Mandatory Recipient Codes:

5331  - ASHA
RA0208 - State University of New York at Fredonia

Recommended Recipients Codes, as applicable:

7747 - NYS Licensure Board. Send to licensing boards of states in which you intend to be employed.
7737 - TEACH. To earn Professional Certification in New York State, results must be sent here.
Educating All Students (EAS) Exam
The EAS is a requirement for earning your NYS Initial Certification as a Teacher of Students with Speech and Language Disabilities (TSSLD). EAS Registration Link