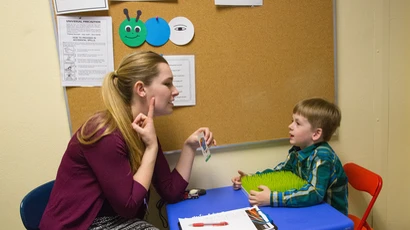 Youngerman Center Preschool Program
Call 716-673-3203 to reach the Youngerman Center
Mission:
The Youngerman Center Preschool program provides young children with learning experiences guided by principles of developmentally appropriate practice within a language-rich environment. The learning experiences foster social, emotional, physical, and academic success. The Preschool welcomes children with and without communication and/or developmental impairments. The enriched environment also serves as clinical training for graduate students completing a Master Degree in Speech-Language Pathology.
Philosophy:
The philosophy of the program adheres to the belief that language learning forms the cornerstone for later social and academic success.
The curriculum infuses language-enriched activities that cover instruction in all the developmental domains.
The curriculum is centered on weekly themes that teach developmentally appropriate skills in language, social interaction, literacy, as well as gross and fine motor
Inherent in the program philosophy is the belief that skills are acquired on a continuum more so then at expected developmental milestones.
Each child's skills are evaluated on a continual base, and instruction is individualized to meet his/her particular needs.
This provides the opportunity for children to move faster or slower along the continuum, depending on his/her unique learning style and ability.
Description:
Aspects of the following curriculum program have been adopted:
The Creative Curriculum for Preschool, 4th Edition ©2002
Diane Trister Dodge, Laura J. Colker, & Cate Heroman
Teaching Strategies, INC., Washington, DC
The classroom staff consists of a graduate speech language pathology students and clinical supervisor.
Schedule:
The class operates from 8:30-11:15am, Monday-Thursdays during the University Academic Calendar.
Children enrolled in the Youngerman Center have the option of enrolling for 4, 3 or 2 mornings a week.
Enrollment Requirements:
Your child must be between the ages of three and five years for the requested academic school year.
Your child must turn three years of age by the start of the requested academic school year to be eligible.
Children that are eligible for kindergarten are not eligible for YCPP.
To enroll your child, a non refundable deposit of $25.00 is required within 30 days of notification to hold their placement for the requested academic school year.
Contact Information: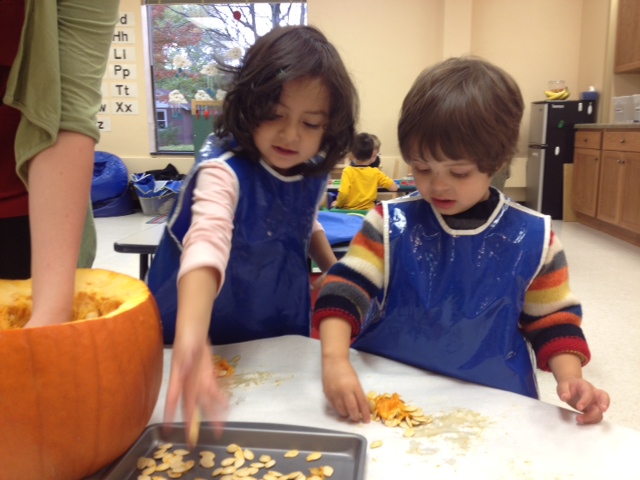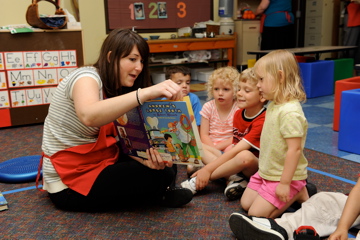 Parent Testimonial:
"The Youngerman Center has been a genuine blessing for our son. He has received personalized attention from teachers who really got to know him because of the small class size. They frequently adjust their instruction to his ability to help him reach developmental milestones. Throughout his two years at Youngerman, we've seen tremendous growth in him both socially and developmentally. The teachers support and challenge him in ways that are age-appropriate and fun. Their focus on language and literacy skills has been especially exciting as we watch him develop an interest in reading and recognizing words on his own. Most importantly, he loves his time at school. He races into the classroom every morning, excited to greet his teachers. The people at Youngerman help give students a positive start to their academic careers by making school such an enjoyable experience."