About the College of Liberal Arts and Sciences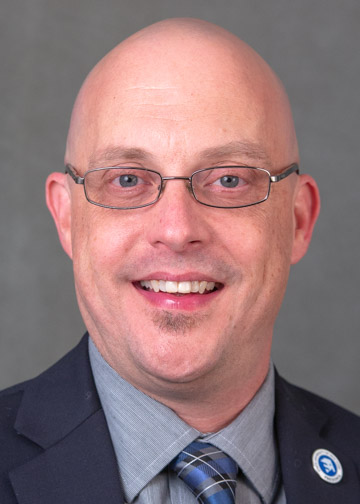 Welcome to a community of scholars
On behalf of the faculty and staff, it is our pleasure to welcome you to the College of Liberal Arts & Sciences at Fredonia.
The College of Liberal Arts & Sciences is dedicated to the teacher-scholar/artist model and students are at the center of everything we do. Accordingly, our professors are active in their respective areas of study; in fact, many are known nationally and internationally for their work. These same professors, largely through their desire to share ways of acquiring knowledge, provide students with a variety of experiential learning opportunities, including internships, field research, laboratory work, creative endeavors, and study away. Because students are encouraged to work closely with their professors in a wide variety of settings, they are able to put theory to practice, receive in-depth mentoring, and actively explore personal interests along the way to their degrees. In fact, what sets the College of Liberal Arts and Sciences at Fredonia apart from so many others is the degree to which students and professors create a community of scholars.
As a college of liberal arts and sciences, we offer both breadth and depth of educational experiences within the visual and performing arts, humanities, natural and physical sciences, and social and behavioral sciences. We provide most of what constitutes the core curriculum— the coursework that composes a university education and provides the foundation of knowledge necessary for a meaningful life, career fulfillment, and the flexibility necessary for today's rapidly changing world.
In addition to delivering the core curriculum, we offer a number of programs that lead directly to careers and/or prepare students for graduate and professional programs, including cooperative programs with other institutions. We encourage you to explore our many undergraduate and graduate programs.
If you have questions, please do not hesitate to contact the dean's office or one of our departments.
Best wishes,


J. Andy Karafa, Ph.D.,
Dean


Todd Proffitt, MFA,
Senior Assistant Dean