Psychology Department
Psychology Department News
Psi Chi Banquet and Awards Ceremony
The Psi Chi Induction Ceremony will be held on April 14th from 2-5 pm. (Applications for departmental awards is April 5th) This event will be held in the Horizon Room located in the Williams Center. All Psi Chi members and inductees are welcome. We will also recognize winners of departmental awards and scholarships.
Interested in doing an internship in Psychology?
Applications are now available for students interested in doing an internship in Psychology for Fall 2019. Students can gain hands on experience in the field while earning 3 credits of PSY 479. If you are interested in learning more about internship opportunities, please visit this link. This page will explain the required prerequisites, the types of internships available, and information on how to submit an application. The deadline to apply is April 12th.
Psych Club holds cookie decorating event
On March 4th, about 15 members of the Psychology Club got together to decorate homemade cookies. Everyone had a good time being creative and eating the cookies when they were finished!
Dr. Andrea Zevenbergen named a "Distinguished Teaching Professor"
The Psychology Department would like to congratulate Dr. Zevenbergen for being awarded the rank of "Distinguished Teaching Professor". This rare honor is bestowed upon professors who show mastery of teaching and mentorship and show a strong commitment to the growth of their students. We are lucky to have her! To read the official SUNY write-up on her promotion (it's at the very bottom), please click here.
Collaborative Learning Environment!
The Zarlock Reading Room (Thompson Hall W338) in the Psychology department is designed to be a great place to study in between classes! The couch is modular and can be arranged to fit your needs. Come work in a great space that is perfect for quiet studying, as well as group projects. The room is always open for you to use. To sign out the Reading Room for a specific event, please go to the Psych Dept office and see Donna!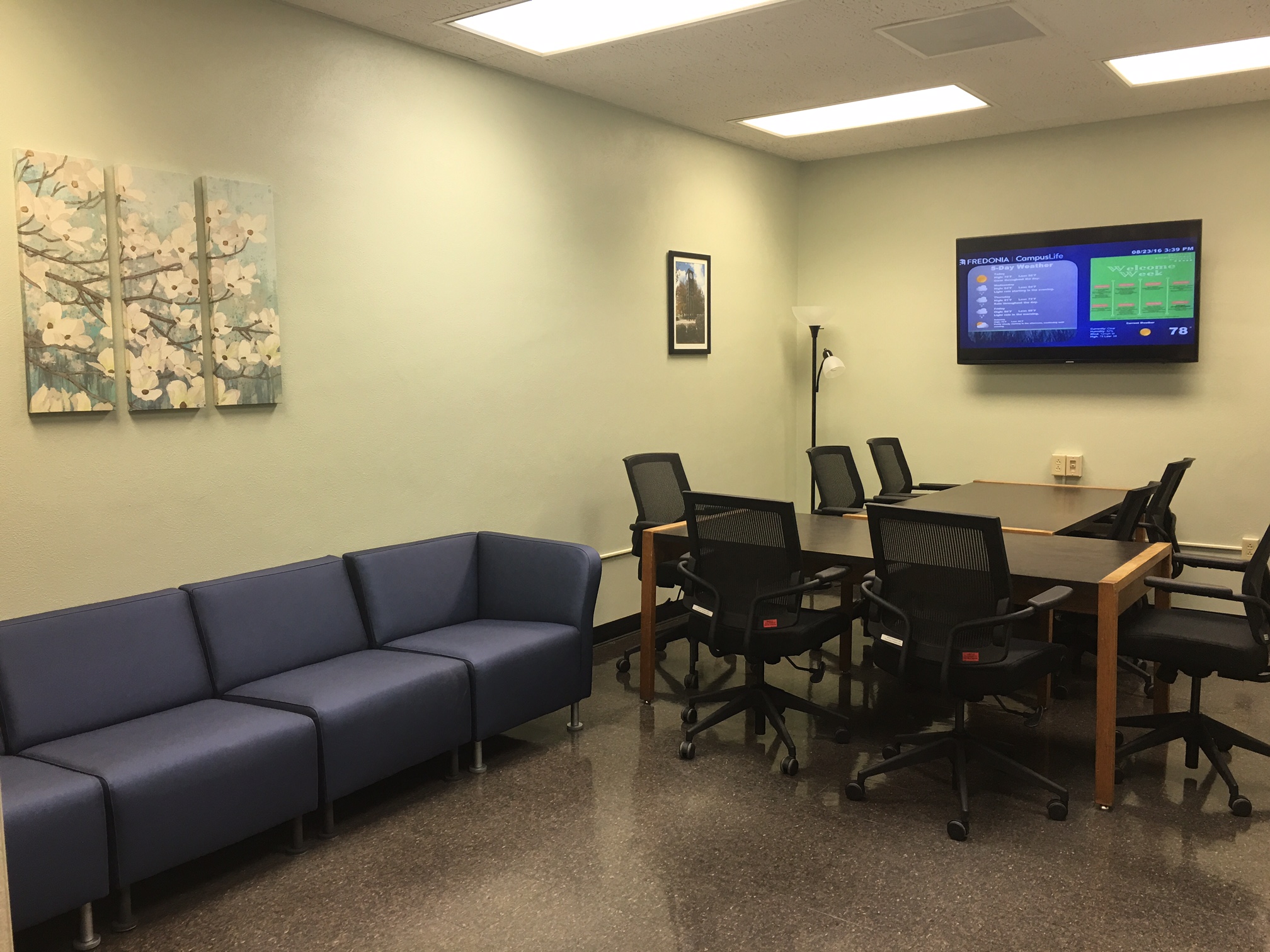 Interested in Doing an Independent Study in Psychology?
Students who are interested in working with a faculty member on a research project are encouraged to check out the individual faculty webpages to learn about the specific research interests of each of the department faculty members. Students may receive 1-3 credits of PSY 489 per semester for their work on a research project. Contact individual faculty members by e-mail or stop by their office hours to inquire about working with them on a project for the Fall 2018 semester, or the 2018-2019 academic year.
Psychology Club goes to the Brain Museum in Buffalo
Last Fall, students from Psychology Club went to the Brain Museum at the University at Buffalo (also known as the Museum of Neuroanatomy)! It was a fascinating trip -- a great break from on-campus studies! The Club will be visiting again in future semesters. For more information, check out the link at: http://medicine.buffalo.edu/about/community_outreach/neuroanatomymuseum.html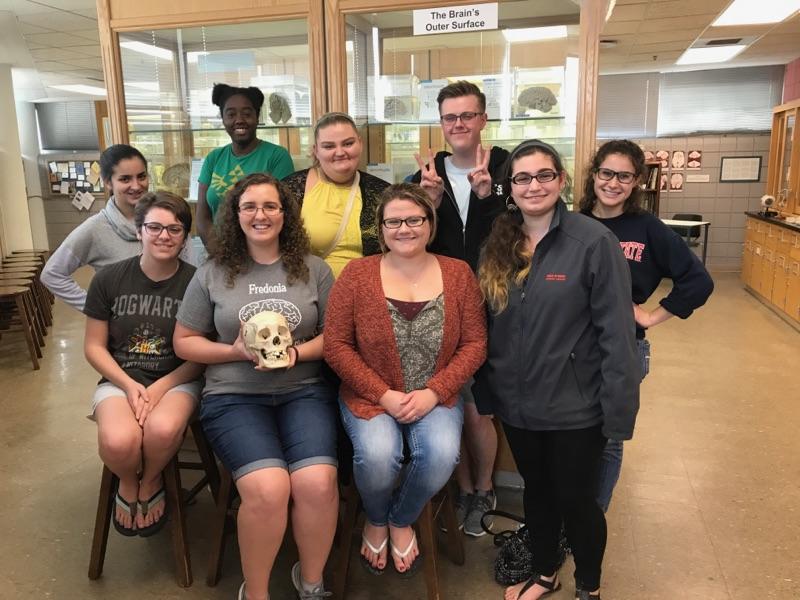 For a detailed description of the department and the Psychology majors and minors at The State University of New York at Fredonia, please see our student handbook.
Check us out on Facebook!