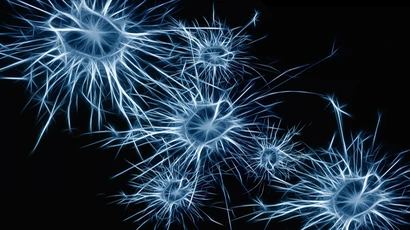 Psychology Department
Welcome to the Department of Psychology at Fredonia!
The Department of Psychology at Fredonia offers an affordable way to prepare for a later career in psychology and related fields. Students who are Psychology majors at Fredonia may choose between two distinct degrees, the Bachelor of Arts (BA) degree or the Bachelor of Science (BS) degree.  Students have an opportunity to participate in internships and also conduct research under the supervision of a faculty member, getting them ready for graduate study in psychology and entry-level positions in the field. Whether you would be coming from Western New York, NYC, Long Island, or another part of the state or world, Psychology majors make life-long connections with other students, as well as faculty members, at Fredonia. 
Dr. Golembiewski discusses providing healthcare to the trans community
"Integrated Healthcare and Advocacy for Trans and Gender Diverse Individuals: Thinking Beyond Pink and Blue," a hybrid lecture that explores integrating inclusive healthcare and advocacy for trans individuals, will be given by Department of Psychology Assistant Professor Lee Golembiewski at Carlow University, Pittsburgh, PA, on Thursday, Sept. 14, from 6 to 7:30 p.m.
Dr. Golembiewski's talk can be livestreamed using the link.
Welcome our two new faculty members!!
Please help us welcome our two new faculty, Dr. Golembiewski (Developmental Psych) and Dr. Mahar (Social Psych)!

My name is Lee Golembiewski (Dr. G) and I completed my Ph.D. in Health Psychology from Old Dominion University, M.S. in Applied Developmental Psychology from the University of Pittsburgh, and B.S. in Psychology from Edinboro University of Pennsylvania. My specialization is developmental psychology and my research focuses on minority stress and mental health among sexual and gender minority (SGM) college students. I am an active member of the American Psychological Association (APA) Division 2: Society for the Teaching of Psychology and I am passionate about being an educator. Outside of academia, I participate in public speaking and outreach opportunities to further the advancement of LGBTQIA+ populations. I enjoy working out, playing guitar, and spending time with my family and dog Buddy. During football season, you can find me rooting for the best team in the NFL, the Buffalo Bills. I'm excited to join the psych faculty at Fredonia this fall!  

My name is Liz, and I completed my Ph.D. in social psychology at the University of Florida. I received my M.S. in experimental psychology from Villanova University and my B.A. in neuroscience and psychology from Oberlin College. I spent the last two years as a postdoctoral fellow at the University of British Columbia where I co-led a randomized controlled trial on an online intervention for women's sexual difficulties. My primary research interests involve romantic and sexual relationships, sexual health, and well-being. In my free time, I enjoy running, hiking, cooking, doing jigsaw puzzles, and playing with my cat (Wink) and dog (Avocado). I'm thrilled to be joining the State University of New York at Fredonia and am looking forward to teaching and mentoring students!  
Counseling Center provides free counseling
The Counseling Center at Fredonia provides free, confidential mental health counseling for all Fredonia students.  The campus provides face-to-face counseling as well as virtual counseling sessions.  To meet the needs of students, Fredonia has also partnered with BetterMynd, an online therapy platform, to offer students access to free teletherapy sessions from a diverse network of licensed mental health counselors.  To contact the Counseling Center, visit their website.  
Check out the Learning Center for Tutoring!
For over 40 years, the Learning Center and Tutoring Services at Fredonia has been used by a large number of students. The Learning Center has a wide variety of student tutors, offering assistance in 18 disciplines including Psychology. The Psychology tutors can provide help for many courses in the department, especially Statistics (PSY 200) and Research Methods (PSY 315).  This program has been very successful, and students who utilize Tutoring Services consistently report feeling more confident and indicate that they have learned new strategies or skills and have a better understanding of course material after working with a tutor. Please visit the tutoring schedule website.
Check out the Psychology Club!
During the semester, the Psychology Club meets on Monday evenings via Zoom at 7:00 PM.  To get the Zoom link, and/or to be added to the club's email list-serv, please email Mia Piede, the club Secretary at pied8203@fredonia.edu. You can also learn more information about the club by checking out the Psychology Club webpage.
Internships in Psychology
The Psychology Department assists students in obtaining internships related to the Psychology field.  Psychology majors intern at schools, non-profit human service organizations, hospitals, and campus offices such as Academic Advising Services and the Career Development Office.  Learn more about completing an internship through the Psychology Department!  

In Memoriam
Dr. Bruce G. Klonsky, a devoted SUNY Fredonia educator and researcher in Psychology for over 40 years, died July 6, 2022 at a hospital in Pittsburgh, PA.  As with most life challenges he faced, he made a valiant and sustained effort to overcome the sudden and unexpected illness that claimed his life. We have created a webpage that contains a complete obituary for Dr. Klonsky.