Psychology Department
Psychology Department News
Collaborative Learning Environment!
The Zarlock Reading Room (Thompson Hall W338) in the Psychology department is designed to be a great place to study in between classes! The couch is modular and can be arranged to fit your needs. Come work in a great space that is perfect for quiet studying, as well as group projects. The room is always open for you to use. To sign out the Reading Room for a specific event, please go to the Psych Dept office and see Donna!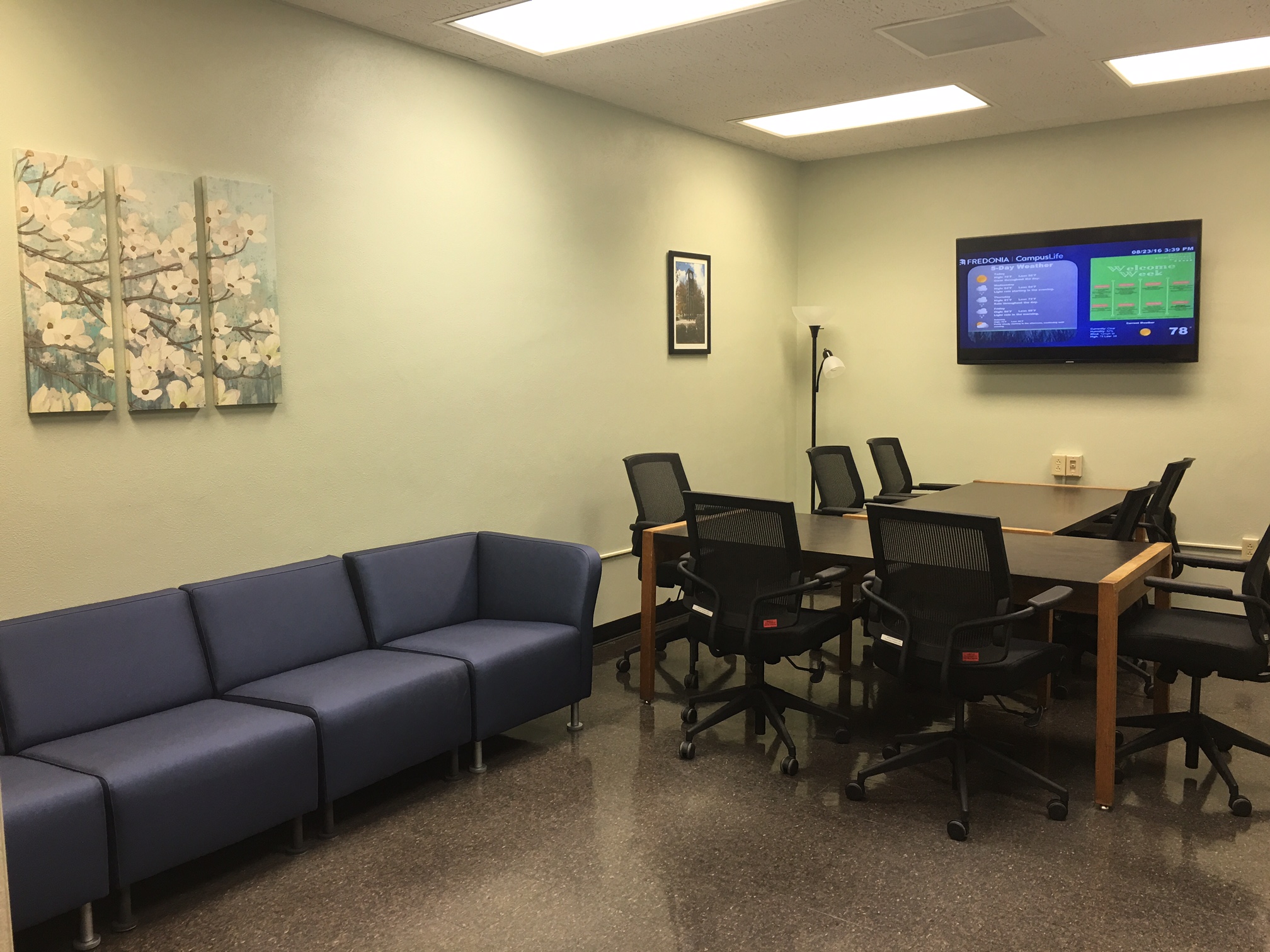 Interested in Doing an Independent Study in Psychology?
Students who are interested in working with a faculty member on a research project are encouraged to check out the individual faculty webpages to learn about the specific research interests of each of the department faculty members. Students may receive 1-3 credits of PSY 489 per semester for their work on a research project. Contact individual faculty members by e-mail or stop by their office hours to inquire about working with them on a project for the Fall 2019 semester, or the 2019-2020 academic year.
For a detailed description of the department and the Psychology majors and minors at The State University of New York at Fredonia, please see our student handbook.
Check us out on Facebook!