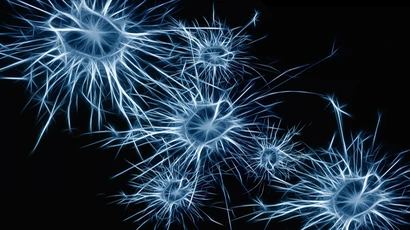 Psychology Department Student Accomplishments
Student Accomplishments
The Psychology Department is pleased to announce our award winners for the Spring 2023 semester:
Elizabeth Scarborough Award: Abby Tartaro
Psychology Merit Award: Kristen Tasselmyer
Donald Lehr Scholarship for Excellence in Teaching: Xun Liu
Kara Grace Hall Memorial Scholarship: Mia Piede
Bruce Klonsky Psychology Award: Chloe Kowalyk
Fall 2022 semester award winners were:
Elizabeth Scarborough Award: Chloe Kowalyk & Sabrina Suriani
Psychology Merit Award: Chloe Kowalyk

Also, we are happy to announce the list of recent Psi Chi Initiates!
Spring 2023 Psi Chi Initiates
Hannah Barden, Tara Cratsley, Bridgette Ewing, Kaylee Guzman, McKenzie Haskins, Amanda Keppel, Pedro Martinez, Norah Sweitzer, Christina Witter
Fall 2022 Psi Chi Initiates
Ally Kilburn, Alyssa Marley, Madeline O'Reilly, Rowan Elizabeth Potzler, Eliza Briggs Shriver, Sarah Slack, Elsie Tecalero, Samantha Villante, and Alexis Wright
Congratulations to all our Psychology majors who presented their research projects at the campus undergraduate conference (OSCAR) in May of 2022! Please note that projects which were also presented at the 2023 Western New York Undergraduate Psychology Conference at the University at Buffalo on April 15 are designated below by an asterisk.
Students: Autumn Brennan and Eliza Shriver
Mentor: Dr. Darrin Rogers
Project Title: "The Influence of Sexual Orientation and Primed Personal Reflection on the Gender Role Perspectives of College Students"
Students: Mya Caldarelli-Troy, Samuel Bennett, Marcella Collili, and Arin Klein
Mentor: Dr. Catherine Creeley
Project Title: "A Behavioral Study: Measuring Duration Required for Mice to Learn a Morris Water Maze"
Students: Kyle Davis and Jayda Collazo
Mentor: Dr. Darrin Rogers
Project Title: "Effect of Trait Anxiety on Class Stress Varied by Class Format"
Student: Patience Glatt
Mentor: Dr. Darrin Rogers
Project Title: "The Effect of Gender and Dark Triad on the Preference for Callous Sex"
Students: Chloe Kowalyk, Sabrina Suriani, and Ashley Campbell*
Mentor: Dr. Jack Croxton
Project Title: "Attributions of Responsibility for a Mass Shooting"
Student: Desiree Lawson
Mentor: Dr. Darrin Rogers
Project Title: "The Relationship Between Ethnicity and Medicinal Substance Use Affect on Perceptions of Personal Attributions"
Student: Pedro Martinez, Kristina Holt, and Megan Wright
Mentor: Dr. Darrin Rogers
Project Title: "Just World Beliefs: A Mediator Between Ethnicity and Perceived Responsibility"
Student: Abigail Tartaro
Mentor: Christine Wagner
Project Title: "Mindfulness Based Stress Reduction"