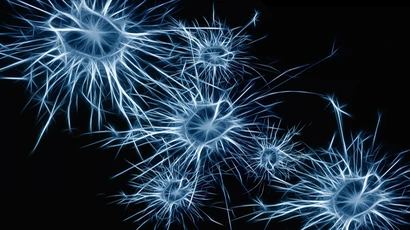 Psychology B.A. Degree Requirements
Degree Requirements, Bachelor of Arts in Psychology

Students interested in becoming psychology majors should see Dr. Croxton, the interim chairperson of the Psychology Department, who will make a decision on each student's request for admission to the department. Upon approval, the student's academic records will be kept in the Psychology Department's main office, Thompson W357. 
Click here for an example Degree Map of 4 years of study.
Students may also elect to complete a Bachelor of Science degree in Psychology. The department also offers three minors in Psychology, the General Psychology Minor, the Industrial-Organizational Minor, and the School and Counseling Psychology Minor.
Below are the requirements for the Bachelor of Arts in Psychology
35 hours in psychology (with at least a 2.0 grade point average) as follows:

Core Group - all required

PSY 129 - Foundations of Psychology
PSY 130 - Psychology Laboratory
PSY 200 - Statistics for Psychology
PSY 315 - Research Methods

The core courses are to be completed by the end of the junior year.
Group A - Psychophysiology - either

PSY 342 - Perception
PSY 351 - Physiological Psychology or
PSY 361 - Cognitive Neuroscience or
PSY 363 - Psychopharmacology

Group B - Cognitive - one of the following:

PSY 343 - Cognitive Psychology or
PSY 344 - Psychology of Language or
PSY 364 - Cognitive Development

 

Group C - Social - one of the following:

PSY 246 - Personality or
PSY 345 - Social Psychology or
PSY 365 - Social Development

 

Group D - Clinical/Counseling - one of the following:

PSY 356 - Psychological Disorders (formerly Abnormal Psychology) or
PSY 379 - Child Psychological Disorders (formerly Child Psychopathology)
PSY 447 - Introduction to Counseling

 

Theoretical Thinking - one of the following:

PSY 430 - Theories of Psychology or
PSY 439 - Senior Honors Seminar

Also required: One course of a developmental focus. PSY 364, PSY 365, PSY 366 or PSY 379 may count here as well as in the groupings above. PSY 289 (Lifespan Human Development), PSY 349 (Child Psychology), EDU 224 (Adolescent Development), or EDU 225 (Child Development EC/CH) also meet this requirement.
Also required: 6 to 10 additional hours in psychology as electives.
Also required: Must declare a minor (or a second major) in a field other than psychology
Completion of one 3-4 credit course with a MATH or STAT prefix at the 099 level or above.
For students entering Fredonia in or after Fall 2015, a minimum of 45 hours (from any department, including Psychology) at the upper level (300 or 400 level) are required. For students entering prior to Fall 2015, a minimum of 36 hours is required.
In addition to the minimum of 45 total hours of upper-level credits, Psychology majors entering Fredonia in Fall 2022 or later are required to take at least 24 upper-level credits in their major.
Besides these Psychology Department requirements, keep in mind general college requirements for graduation including the College Core Curriculum/Fredonia Foundations and the need to take 66 hours outside the major department. Click here to go to the 2022-23 official catalog listing for the Bachelor of Arts in Psychology.