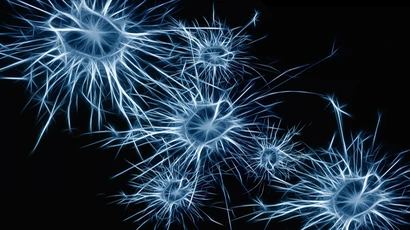 Why Psychology at Fredonia?
The Fredonia Psychology Department
Curriculum
We offer both the Bachelor of Arts and Bachelor of Science in Psychology. The Bachelor of Science is more research oriented and requires more coursework in the natural sciences. We also offer minors in General Psychology, Industrial-Organizational Psychology, and School and Counseling Psychology. We provide a wide range of courses encompassing all major areas of psychology including cognitive, abnormal, physiological, social, and counseling psychology.
Classroom Teaching
Students have an opportunity to take courses that are taught in a variety of formats. We have a Freshman Seminar that helps students to get off to a good start in Psychology. We keep our class sizes small so as to encourage interaction between the teacher and students. Most courses enroll 30-35 students and some are even smaller. Our goal is to challenge our students but provide the necessary resources so that they can be successful. We offer a Senior Honors Seminar for our highest achieving students where they are able to focus on a specialized topic in psychology.
Student Advising
Students receive individual advising from a full-time faculty member in Psychology. We encourage our students to work closely with their advisor as they progress through our curriculum and we are always available to answer any questions and offer guidance.
Student Research Opportunities
Students are able to work with faculty on a variety of research projects and present their work at local and national conferences such as the annual meeting of the American Psychological Association, the annual meeting of the Eastern Psychological Association, the SUNY Undergraduate Research Conference, and the Western Pennsylvania Undergraduate Psychology Conference. They have also co-authored scientific papers with our faculty. Students may complete an honors thesis if they so desire.
Internship Opportunities
There are opportunities for internships in many applied fields, such as school counseling, clinical psychology, mental health counseling, and corrections counseling. We have affiliations with a variety of organizations so that our students can get hands-on experience in addition to their regular coursework.
Opportunities for Students to Gain Additional Experience
Students can become learning assistants for our Psychology Lab course or work as tutors at the Learning Center. They can also join various volunteer organizations on campus.
Clubs and Organizations
We have a very active Psychology Club. It arranges several social events and off-campus trips each year. It also brings in speakers to discuss career opportunities and graduate programs. Many of its activities include community service, such as participating in a suicide prevention walk and increasing awareness of issues associated with homelessness. Students may be invited to join the university's chapter of Psi Chi, the international honor society in psychology. Students are initiated into Psi Chi at our annual luncheon; at this event, merit awards are given to our most outstanding students. The student groups associated with our department provide an environment where students can relax and meet others with similar interests. It is also a great opportunity to develop leadership skills.
Faculty Accomplishments
Our faculty have distinguished themselves in the field of psychology. One is a Distinguished Teaching Professor and two are Distinguished Service Professors. Faculty have also received the President's Award for Excellence in Teaching, and the Chancellor's Award for Excellence in Faculty Service. They have received Fulbright Fellowships that have allowed them to teach and do research in other countries. They have given invited lectures in Russia, China, Poland, Bulgaria, Estonia, Japan, and Turkey. Our faculty have held numerous leadership positions on campus and in national organizations. They have received local grants to improve our teaching effectiveness.
Faculty Research
The faculty have numerous publications in scientific journals and have presented their work at various professional conferences. They have varied research interests. For example, Dr. Creeley studies the effects of early drug exposure on the developing brain using animal models. She and Dr. Denton are also collaborating on a study of the advice pregnant women give one another on the internet about using psychotropic medication during pregnancy. Dr. McMay is working on the ways that the use of technology in the classroom (e.g., video lectures, interactive apps, clicker technology) can help or hinder student learning experiences.
Alumni Accomplishments
Our graduates have become very successful after leaving Fredonia. They have gone on to enjoy rewarding careers in mental health agencies, schools, and higher education. They have also found employment in settings outside psychology such as sales, human resources, and the law. Meghan Ras (2013) works at the Center for Youth Services where she provides crisis intervention and case management for youth that have been involved in human trafficking or are considered high risk. Stephanie Thompson (2015) is a licensed social worker who works with clients of any age who have mental health needs. Derron Hilts (2015) has been both a high school and elementary school counselor. Kelly Johnson (Guidarelli) (2007) is the undergraduate advising director for the Hajim School of Engineering and Applied Sciences at the University of Rochester, and Kenneth Levy (1987) is an Associate Professor at Penn State University. Felicia Schieffer (2015) works at WebMD as a market research analyst, Leah Jackson (Palmer) (2013) is the Human Resources Director at Dollar General, and Michelle Ogborne (Niehaus) (2003) is a family law, mediation & estate planning attorney at Ogborne Law, PLC.
Graduate School Preparation
Our students develop skills and have experiences that make them competitive for graduate school admissions. In addition to gaining an understanding of the field of psychology, they develop analytical, writing, and communication skills. They have attended prestigious institutions such as UCLA, the University of West Virginia, and Penn State University, and they often comment on the quality of their preparation for graduate work. Many have completed a Master's program and some have gone on to earn a Ph.D. or a Psy.D. in school psychology, social work, developmental psychology, clinical psychology, and human factors. For example, Richard Belz (2016) is currently a pursuing a Doctorate in clinical psychology at University of North Dakota.