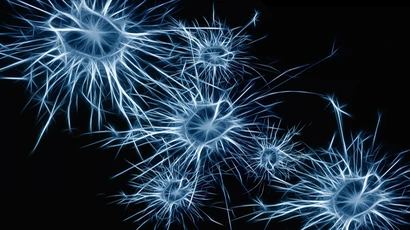 Psychology Department Student Awards
Student Awards
The Psychology Department has several awards that acknowledge student accomplishments in scholarship and teaching. These awards are given out twice per academic year, once in the Fall and once in the Spring. An email will be sent out to all majors when it is time to apply.
Psychology Merit Award
The Psychology Merit Award is given to students who have demonstrated high academic achievement and have been extensively involved in activities outside of the classroom. Such activities might include research experiences, internships, being a learning assistant or tutor, or involvement in clubs and organizations.
Don Lehr Award for Excellence in Teaching
The Don Lehr Award is named for Dr. Donald Lehr, former Psychology Professor, known for his excellence in teaching. He taught classes, such as Psychological Statistics, in a way that made the material accessible and understandable to his students. The award recognizes a current undergraduate psychology major for accomplishments in teaching. The honor may be conferred for outstanding work serving as a Learning Assistant (LA) or a Tutor. The recognition may be earned for other teaching-related activities as well. The typical applicant pool includes individuals with experience in only one of these areas as well as those with experience in multiple categories.
Elizabeth Scarborough Award
Elizabeth Scarborough received her Ph.D. from the University of New Hampshire in 1972 with an emphasis on the History of Psychology. She started working part-time at Northern Illinois University but never was given a full-time position. Her first full-time academic position was here at Fredonia and she was here 1977-1991. She left Fredonia to become a Dean at Indiana University South Bend, where she retired in 2000. She never forgot her beginning years at Fredonia and how hard it was for many women academic researchers during that time. In 1987, she co-wrote the book Untold lives: The first generation of American women psychologists. Upon her death in August 2015, she left an endowment here at Fredonia to fund a scholarship to be given to a female psychology student of merit.
Bruce Klonsky Psychology Award
Dr. Bruce Klonsky was a devoted SUNY Fredonia educator, researcher, and mentor in Psychology for over forty years. Dr. Klonsky was highly admired by his students and he helped many of them to be successful in the field of psychology. He particularly enjoyed being an advisor to Psi Chi, the International Honor Society in Psychology.
Kara Grace Hall Memorial Scholarship (only in the Spring)
The Kara Grace Hall Memorial Scholarship is an annual award given to a student in memory of Kara Hall. Kara was a psychology major with minors in statistics and public health, and a track athlete who competed in track and cross country at Fredonia. Kara graduated from Fredonia Magna Cum Laude with a Bachelor of Science degree in Psychology and went on to earn her Master's degree in industrial engineering from the University of Buffalo. This award is possible because of the generosity of her family and in remembrance of her. The honor of receiving this award is bestowed upon a psychology student who represents Kara's spirit of motivation, determination, and empathy.
Daniel C. Krawczyk Exemplary Award (every other year)
This annual award is being sponsored by Ed and Liz Krawczyk on behalf of their son Dan, who graduated from Fredonia in 1998. Although Dan was very involved in many campus activities including serving as President of the Psychology Club, both he and his parents believe it was his involvement with Independent Study that made a substantial difference in his future. For that reason, they would like to provide a special award for students who have had significant Independent Study experiences. Dan received a fellowship to UCLA and completed his Ph.D. in 2003. While there he worked with Dr. Keith Holyoak and pursued research on frontal lobe information processing and the emergence of coherence in decision-making. Subsequently, he did a Postdoc at UC Berkeley with Dr. Mark D'Esposito focusing on neuro-imaging. Presently Dan is an Associate Professor and Debbie and Jim Francis Chair in Brain Health at the University of Texas at the Dallas School of Behavioral and Brain Sciences where he runs his own lab. Click here for an application for the Daniel C. Krawczyk Exemplary Award.