Mathematical Sciences Department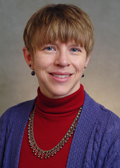 What problems do you want to solve?
A degree in the Mathematical Sciences can develop your ability to frame and solve problems – in business, industry, government, and society, as well as the classroom. Our coursework fosters deep conceptual understanding, strong computational skills, critical reasoning, technical communication, the ability to analyze and interpret data, and an understanding of complex systems.
According to CareerCast.com's Best Jobs in 2016, "It's a simple equation: Four math jobs of the 10 best in 2016 equal a booming market for those who deal in numbers." Mathematics and statistics are the tools for a much wider variety of great careers than you probably realize. Click on some of the links above to learn more about careers in the mathematical sciences.
The Department of Mathematical Sciences offers a variety of majors and minors in Mathematics, Applied Mathematics, Mathematics Education, and Statistics. We feature small classes taught by knowledgeable and enthusiastic faculty in a student-centered community. For our students, the "Fish Bowl" is their second home. This large, comfortable study room is located in the heart of the department, with faculty offices just steps away on all sides.
We often take students to conferences and involve them in outreach activities, such as Family Math Nights in the schools and our annual High School Math/Science Challenge. Many of our students are tutors in the university's Learning Center or in the America Counts program. And every March, we put on a Pi Day celebration of epic proportions.
Explore our website to find out more about our programs, courses, faculty, and activities, and contact the department chair at any time if you have questions or would like to arrange a visit to the department. We'd love to meet you!
Welcome to Fall, 2020! View a welcome message from Dr. Wilson here.
Degree Programs:
Mathematics/Adolescence Education (Grades 7 - 12)
Mathematics/Middle Childhood Education (Grades 5 - 9)
MSED Degree Program:
---
Address comments and suggestions to Julia.Wilson@fredonia.edu