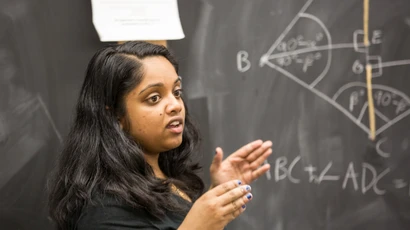 Pi Mu Epsilon
Pi Mu Epsilon, the national honorary mathematics society, was formed in 1914 at Syracuse University. The Fredonia chapter, New York Pi, began in 1965, and was the 111th to be chartered nationally and 16th in New York State. Among SUNY schools, only the chapter at the University at Buffalo (New York Eta) is older.
The purpose of Pi Mu Epsilon is to promote scholarship in mathematics, especially among students. The society publishes its own scholarly journal, and holds an annual conference each summer in conjunction with the Mathematical Association of America's MathFest. The conference features talks about mathematics by undergraduates, a banquet, and the J. Sutherland Frame invited lecture.
Society Colors: violet, gold, and lavender
Motto (in Greek on the Shield): "To promote scholarship and mathematics."
Website: www.pme-math.org
New members of New York Pi are inducted each spring at the annual department awards banquet. Following are some photos.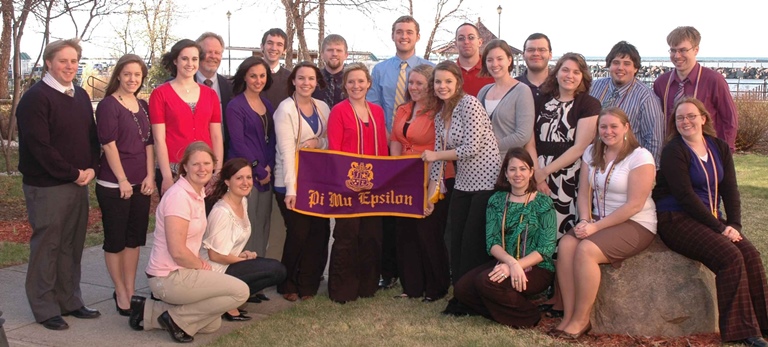 2009, New and Current Members
(Photo taken by Erin Parks' mother)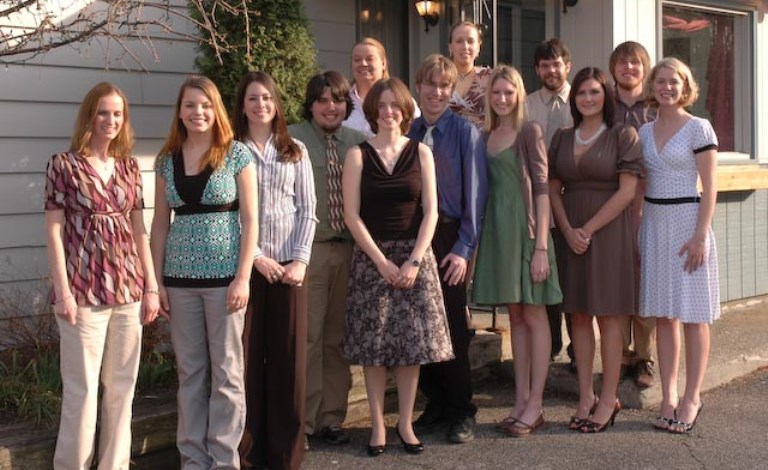 2008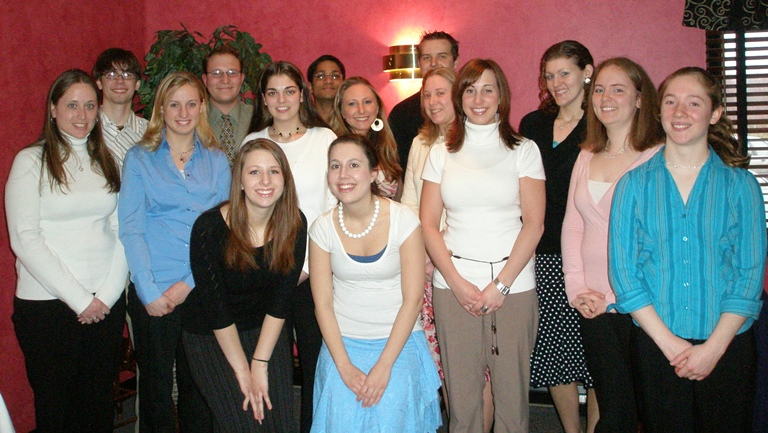 2007

2006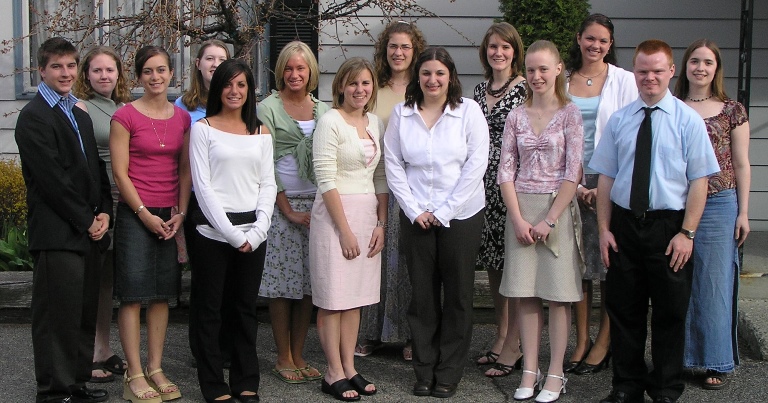 2006

2005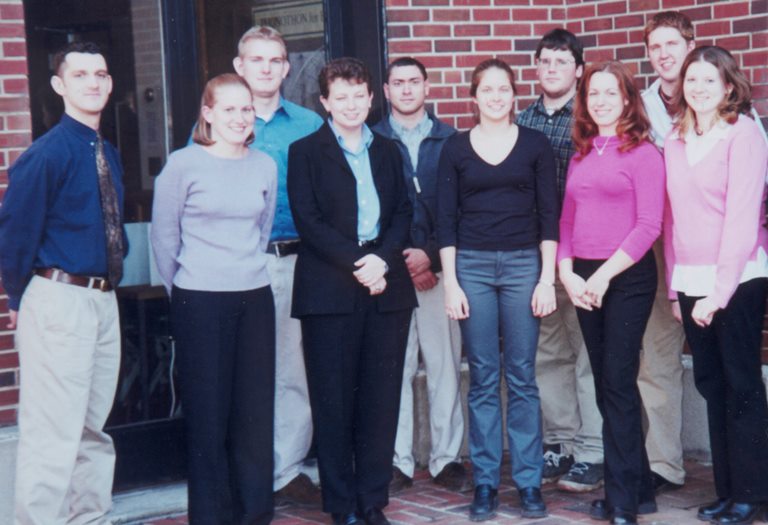 2001