The Claudette Sorel Piano Competition

Just Announced! Final Round: Saturday, November 2, 2019
Juliet J. Rosch Recital Hall - Mason Hall
School of Music - State University of New York at Fredonia
---
REGISTRATION INFORMATION
Registration Deadline: September 20, 2019
2019 Application Process will be announced shortly.
The Claudette Sorel Piano Competition is open to pianists from any country, ages 15-18*.
*NOTE: Students currently enrolled at the State University of New York at Fredonia are ineligible to apply for this competition.
*NOTE: International applicants should ensure the Visa process in their country of origin can be completed within the following timeframe: Finalists will be notified by October 1, 2019. LIVE Final Round will take place on November 2, 2019. Please contact us with any questions or concerns.
To register you will need:
a high-quality video of a performance of a piece you are passionate about between 7-10 minutes. Video and audio quality matters; please submit the highest quality video possible. All music must be performed from memory. (note: Competitors may choose different repertoire for the video and recital rounds.) Competitors are strongly encouraged to submit two contrasting works (style, tempi, mood, etc).
a short biography (100 word limit), which may be used in competition promotions and/or printed program.
answers to two short questions: Why are you passionate about the piano? What composers do you like to perform? (again, your answers may be used in promotional content and/or printed program. Please provide thoughtful answers). These responses will be included in the printed program for the Final Round.
Headshot (does not need to be professional, but will be used in publicity materials)
Photo/video release form
Contestants selected for the FINAL ROUND will be asked to prepare a recital program of 15 minutes FROM MEMORY, to perform live for a panel of judges and public audience on November 2, 2019 in the Juliet J. Rosch Recital Hall on the Fredonia campus. The repertoire choice is left to the participants' discretion but should demonstrate an idea, a passion, or a theme. Previous examples include a favorite composer, period, a thematic connection such as sonata form, etc. The FINAL ROUND will be live-streamed.
---
ABOUT THE CLAUDETTE SOREL PIANO COMPETITION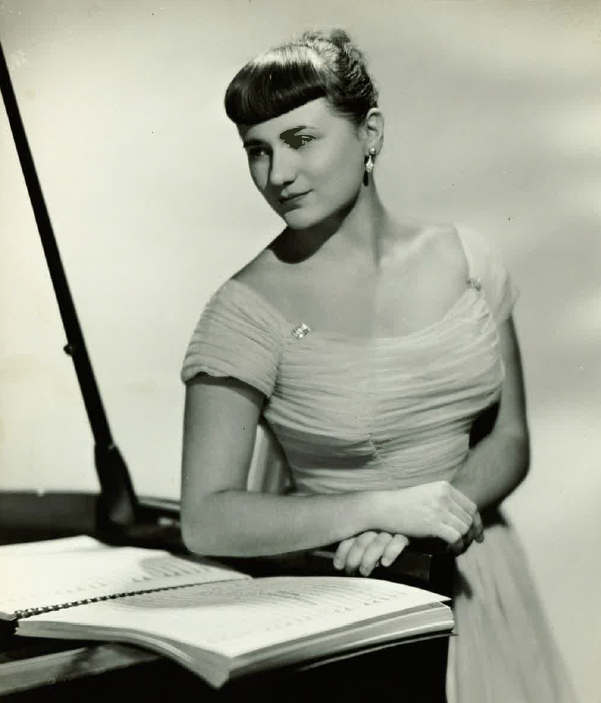 The Claudette Sorel Piano Competition at Fredonia is open to young artists ages 15-18 who are passionate about piano performance and repertoire. If selected as a finalist for the competition, participants are asked to prepare a program of no longer than 15 minutes that demonstrates an artistic vision, such as works of a specific composer, known or unknown, a thematic connection between works, an original way of presenting the music, etc.
The final round will take place on Saturday, November 3, 2018. Each finalist will play a 15 minute recital in the acclaimed Juliet J. Rosch Recital Hall. This performance will be open to the public, and will be live-streamed. Winners will be announced after a short meeting of the judges, and a reception will follow.
The competition is named for pianist and SUNY Distinguished Professor Claudette Sorel and is supported by a foundation she founded. The Sorel Organization intends to create opportunities for women in composition, conducting, piano, voice and film scoring and to keep musical excellence alive while expanding the boundaries for women in music.
Judges for this competition will include: Eliran Avni, Mary Cobb, Fr. Sean Duggan, Phyllis East, and Anne Kissel.
---
2019 Prizes:
First Prize:
$2,500 cash prize
Recording of competition performance
Copy of judges' written comments
Additional $1,250 in Sorel cash prizes will be awarded, at the discretion of the judges. (Examples of previous awards have included: best performance of a contemporary work, most creative programming, award for artistic excellence, best Bach performance, etc). Each year, judges determine special awards based on performances in the final round of competition. Judges' decisions are final.
---
---
SPONSORS