Psychology Department Events
2021-2022 Events
Fall Semester
Psi Chi Resume and LinkedIn Workshop with CDO
LinkedIn/Resume Workshop with the Career Development Office on Thursday at 5 PM. This will be in collaboration with three other honors societies on campus (Alpha Lambda Delta, Golden Key, and Phi Alpha).
Psychology Club Pumpkin Carving Night
Psychology Club met for a pumpkin carving night.  Memorable jack-o-lanterns were met with laughter, fun and refreshments.
Psi Chi Graduate School Night
Psi Chi will be holding their Graduate School Night on Tuesday, November 9th at 7 PM. They will have representatives from nine different programs in attendance on Zoom where you can learn more about the programs they offer. Contact Psychology.Department@fredonia.edu for the Zoom link.
Psychology Alum E-Mixer
The Fredonia Psychology Department hosted an E-Mixer on Thursday (10/21) from 8-9pm EST as part of Homecoming celebrations.  Current students and faculty met with Psychology Alums for a virtual mingle and networking.
Life Clubs Accepting Members
The Department of Psychology launched the informal social club last fall to give students a place to get to know one another, to talk about and get support in everyday life and to do random acts of kindness to make the campus and the world a better place. Students interested in joining Life Club are encouraged to email life.clubs.fredonia@gmail.com.
2020-2021 Events
Fall Semester
Graduate School Application Planning
Dr. Zevenbergen, Dr. McFall, and Caity DiBattista (Psychology B.A., Fredonia class of 2020), talked to students on October 29 about the nuts-and-bolts of applying to graduate programs in Psychology and related fields.  Topics included choosing best-fit programs, taking the GRE, writing a personal statement and resume, requesting letters of recommendation, and interviewing.  If you would like a copy of the recording from the Zoom session, please contact Dr. Zevenbergen at zevenber@fredonia.edu 
Psychology Graduate School Fair
On Thursday, October 22, at 7pm, Psi Chi hosted a Psychology Graduate School Fair via Zoom. Many graduate schools in the Buffalo area, along with a select few out of state colleges attended. Reps discussed their programs, admissions criteria, and application processes and our students had great conversations with program reps about their questions!
Psychology Alum E-Mixer
Current students and faculty met with Psychology Alums for a virtual mingle this Homecoming. Many great memories were shared and participants from a variety of careers were able to network.
2019-2020 Events
Fall Semester
Resume Night!
Phi Chi and the Career Development Office hosted a resume night Wednesday, Oct 16th, from 6-8pm in McEwen G26. Students learned about all the aspects needed to build a great resume that would get their skills noticed by potential employers.
Fall Sweep!
Psychology Club and Psi Chi participated in Fredonia's annual Fall Sweep on Saturday, November 2nd, starting at 9:30am. Students met at the Williams Center near the Tim Horton's at 9:30am and helped sweep up leaves at various Fredonia residences! Turnout was quite good. Thanks to everyone that came out!
Psychedelic Society of Western New York
Psychology Club is sponsored a talk by the Psychedelic Society of Western New York on Tuesday, November 5th, from 5-7pm in Williams Center G103B. Presenters discussed the medical uses for psychedelic drugs.
Graduate School Fair!
Psi Chi will sponsored a graduate school fair on Wednesday, November 13th, from 5-7pm in Williams Center S204ABC. Representatives from many regional and out of state graduate programs came discuss various degree programs in social work, psychology, public health, women & gender studies, criminal justice, and sociology.
2018-2019 Events
Spring Semester
Activities Night
Activities Night was held Tuesday, February 5, 2019 , from 7pm-8:30pm in the Williams Center. The event is always a great opportunity for students to get connected and involved by becoming familiar with student organizations. The Psychology Club had a table at the event and signed up new students interested in joining the club.
Fall Semester
Psych Club and the Mentoring Program hold Therapy Dog Night!
On December 3rd, about 65 students joined Dr. Nancy Gee for Therapy Dog Night. Pizza and drinks were provided and students were able to learn more about the benefits of human-animal interaction. Students also had the opportunity to enjoy the company of 3 dogs.
Psi Chi held Resume Workshop
Psi Chi, the Honor Society in Psychology, hosted a resume night on November 13th from 6:30-8:30 pm.  Marjorie Plaister from the Career Development Office offered tips and tricks on how to construct resumes.  Students brought copies of resumes.  All majors were welcome.  Pizza and beverages were provided by FSA.
Students learn more about grad programs at Grad School Night
On October 23rd, Psi Chi held a Graduate School Night where 8 Psychology graduate programs visited Fredonia. Our majors were able to learn about what programs have to offer and chat with representatives from these schools. Some of the schools included the University at Buffalo, Niagara University, Penn State Behrend, and more.
Coffee Hour in the Reading Room
During the Fall semester the Psychology Department held a coffee hour every other week during the semester! We met in the Psych Department Reading Room and students and faculty came together during this dedicated time to connect, grab some coffee and a pastry!! 
Students Enjoy Game Night!!
On September 17, about 35 students attended a game night which was co-sponsored by the Psychology Department Mentoring Program and Psychology Club. Students enjoyed pizza and drinks while they played games like Uno, Apples to Apples, and Psychology Jeopardy. Keep an eye on this page more fun events in the future!
2017-2018 Events
Spring Semester
Psi Chi holds Resume Workshop
Psi Chi, the Honor Society in Psychology, sponsored a resume workshop, which was held on
Wednesday April 4
.  The workshop offered tips and tricks on how to construct resumes,  information specific to preparing a resume for positions in Psychology and other social sciences fields, as well how to add this type of information to graduate school applications!  Presenters were from the Career Development Office and the Psychology department.
Informational Session:  Careers in Psychology!
The Career Development Office and faculty members in Psychology held an informational session on various careers in Psychology on Wednesday, March 21.  The event was sponsored by the Fredonia chapter of Psi Chi, the international honor society for Psychology.  To receive copies of distributed materials and the PowerPoint slides, please contact Dr. Zevenbergen at Andrea.Zevenbergen@fredonia.edu.
Psychology Department holds film night & panel discussion
The Psychology Department sponsored an event, "Mental Health & The Criminal Justice System" on Wednesday, March 7th. About 150 students and members of the community watched a documentary on the lives of inmates with mental illness, followed by a discussion and Q&A session with a panel of experts. The panel featured faculty members from Psychology and Criminal Justice as well as employees and case workers from Chautauqua County. The event was a success and prompted great discussion! To read the write-up of the event in the Dunkirk Observer, click here.
First Psych Club Meeting of the Semester!
Welcome back to our Psychology majors and minors!  The first Spring semester meeting of Psychology Club was held on Monday, Feb 5th at 8pm in Fenton 153.
Fall Term Events
Congratulations!
The Psychology Department is pleased to announce our award winners for the Fall 2017 semester:
Elizabeth Scarborough Award: Alexandra Buchner & Colleen White
Psychology Merit Award: Ernesto Mercado Irizarry & Colleen White
End of Term Celebration!!
Psychology Club and Psi Chi held their end-of-semester holiday celebration on

Monday, November 27. It was a success with about 15 students attending the festivities

!  They watched a movie and there were plenty of snacks!
Psychology Club offered office hours!
Student members of the Psychology Club held office hours in the Zarlock Reading Room during the Fall semester They answered questions about Psychology, or chatted with students that dropped by. They were available:
Monday 11am-12pm & 1pm-3pm

Tuesday 11am-12pm

Wednesday 10am-11am & 1pm-2pm

Friday 1pm-2pm
Plates for Puerto Rico
Fredonia students, faculty, and staff have been affected by the devastation in Puerto Rico caused by Hurricane Maria. We are still hoping to raise aid and awareness for the people of the U.S. territory. The "Plates for Puerto Rico," benefit at EBC West in Fredonia on Nov 14th was a great start--but more help is needed. If you would like to contribute, here is a link that will allow you to do that!
The Road to Grad School!
Representatives from Alfred University and Canisius College came to Fredonia to discuss their graduate programs on Tuesday, November 7.  Refreshments were served. It was a great opportunity to explore several of the nearby graduate school the possibilities!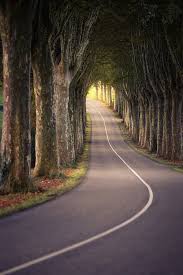 NAMI student group hosts guest speaker
On Monday, November 6th the National Alliance on Mental Illness (NAMI) student group hosted a guest speaker from the Cattaraugus County NAMI chapter. About 30 people came to hear the speaker discuss issues related to mental health and coping skills. For more information on future NAMI events, you can follow the student group on Twitter at @NAMIFred.
Psychology Club hosts pumpkin carving event!
On Saturday, October 21st, about 15 members of the Psychology Club went to Dr. Creeley's house for a pumpkin carving party. The enjoyed pizza and snacks, and Dr. Creeley's children served as "judges" for the best carved pumpkin (winners got bragging rights!)
New Student Group!
A new student group has come to Fredonia's campus: National Alliance on Mental Illness (NAMI). The group aims to reduce the stigma associated with mental illness. For more information, see the article published in The Leader!!
Graduate Fair!
Fredonia Alumnus Jessica Young was at the Graduate Fair in the Williams Center on Thursday, October 19th, from 4-6 PM. She provided information about the School Psychology graduate program at Edinboro University. It was an opportunity to learn about a great program from a great former student! See the link below to also read about the program:
Psychology Shines the Light on Domestic Violence
October 19th was a National Day Acknowledging Domestic Violence in our society through an initiative called "Shine the Light on Domestic Violence". Students across the Fredonia campus wore purple on this day to show support for victims of domestic violence and to bring light to this issue.
Psi Chi Holds How To: Grad School event!
Psi Chi sponsored a graduate school information night on Wednesday, October 11, titled, "How To: Grad School." Drs. Lisa Denton and Joe McFall gave a great presentation on preparing graduate school applications, including identifying good-fit graduate programs, taking the GRE, obtaining letters of recommendation, and writing a personal statement. Approximately 30 students attended this event, which Psi Chi plans to host in future years as well!
Meet the Professors Night!
Psychology Club hosted a "Meet the Professors Night" for all Psychology majors and other students interested in Psychology.  The event was held at

8:00 PM

on Monday, September 25, in Fenton 153.  Students got to learn more about Drs. Creeley, Croxton, Horowitz, Klonsky, McFall, McMay, Rogers and Zevenbergen.  Thanks to the Psychology Club for organizing the event (and for the pizza and candy!), and to everyone who attended!
Students and faculty Walk to End Alzheimer's

On Saturday, September 9th, students, faculty and families from the Psychology Department faculty participated in the Walk to End Alzheimer's held at Point Gratiot Park in Dunkirk. It was a great day to walk and raise money for this very important cause!!
Transfer student gathering
On August 30th, new transfer students had a pizza party in The Zarlock Reading Room to get to know one another, meet faculty in the department, and find out more about Psych Club, Psi Chi (our honor society) and other opportunities we offer here in Psychology at Fredonia. Thanks to everyone that stopped by!!