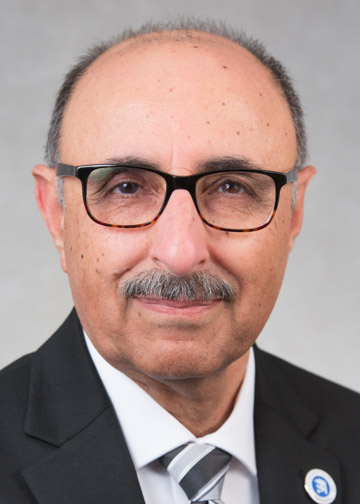 Welcome!
We offer a range of business programs to prepare you for success in fields such as Accounting, Finance, Management, Marketing (accredited by the Association to Advance Collegiate Schools of Business - AACSB), Music Industry, Economics, and Sports Management. Your experience, regardless of major, will also include strong components in ethics, global/cultural awareness, technology, internships, critical thinking and leadership.
With a

global faculty from eight different countries, the School of Business holds a proud tradition of excellence at Fredonia, which is consistently ranked among the finest public universities in the Northeast -- and among the most affordable options higher education.
Our small class sizes lead to close interaction with our faculty, plus the chance to conduct research at the undergraduate level -- a hallmark of a Fredonia education. In addition, all students have many opportunities for internships, available locally, regionally and across the nation, due to the many strong relationships the university maintains.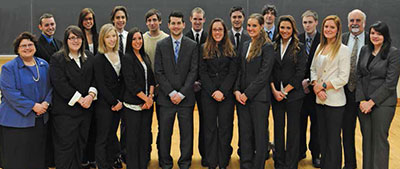 We also offer students the Fredonia Technology Incubator, which supports start-up companies committed to Western New York. Students work with real-life entrepreneurs on market research, business plan development, and problem-solving initiatives. The incubator expands the entrepreneurial aspects of your curriculum, enhances intern and employment possibilities, and inspires students interested in starting businesses of their own.
We also offer accelerated MBA affiliations with Rochester Institute of Technology, St. Bonaventure University, Alfred University, Clarkson University, Canisius College, Niagara University, Long Island University, SUNY Oswego, and SUNY New Paltz.
You can join several organizations and clubs, including our award-winning ENACTUS Team, Business Club, Economics Club, Accounting Society, American Marketing Association, American Society for Quality, Music Industry Club, Sports Management Club, Financial Management Association, and the Dean's Student Advisory Council. They supplement your education by developing professional skills you'll use the rest of your life.
Lastly, we encourage you to study abroad and gain a global perspective, develop fluency in a second or third language, and take electives that will expand your knowledge of the world.
Our goal is to challenge you to achieve excellence and prepare you for a lifelong education. Your career, on average, will include three to five distinct knowledge areas, 12 to 15 jobs, and at least one international assignment. You'll need technical expertise in more than one discipline, experience in global affairs, the ability to speak multiple languages and be effective within diverse teams, and the strong framework needed to earn a graduate degree, if you choose.
Fredonia's School of Business can prepare you for all of this -- and a life full of success. We look forward to welcoming you to our unique learning community!
Very truly yours,
Dr. Mojtaba Seyedian, Interim Dean