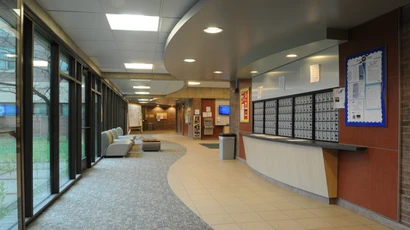 New Student Application
Housing Application Instructions
General Instructions
Please follow these instructions very carefully as you complete the online application for housing. Your housing assignment will be based on this information, the date of receipt of your housing deposit and the date of submission of online application. You MUST complete the application if you are requesting on-campus housing.
Applications are available on March 6th and are available 24 hours after you have paid your deposits. To find your housing application, please follow these steps:
Log into YourConnection
Under the Students tab, please select MyHousing.
Along the left side of the page you will find a link that says Apply Now! Click that link and then complete the application titled Fall 2023 - New Student Application
Please make sure to read each question carefully and answer truthfully.
Please note that we assign based on the date of your application and availability at time of assignment. We cannot guarantee you will get your preferred building. .
Assignments will be sent out via e-mail in during early January. If you are unable to access the application, please e-mail reslife@fredonia.edu for assistance.