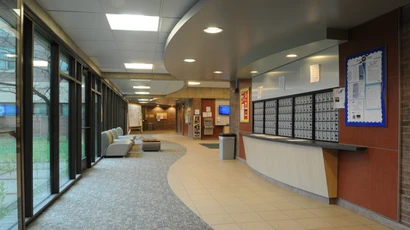 Housing Costs
Rates above are for listed for both 2022-2023 and 2023-2024 academic years.  Please review appropriate column for correct rates.
Please view the Housing License for more information.
(**Rates subject to change by action of the Board of Trustees of the State University of New York. License is for both Fall and Spring semesters**)
---
Refund Policy:
Students may cancel their Housing & License Agreement without penalty prior to July 1. Once occupancy occurs, room refunds (less housing deposit) are made according to the following schedule:
1-7 days in residence 100% refund
8-50 days in residence 50% refund
51 days and above in residence 0% refund
Occupancy of a room for a portion of an academic semester obligates the student to payment based on the schedule above. Rooms are contracted for the full academic year and the refund policy stated above pertains only to withdrawal from the University and not requests to leave university housing.
---