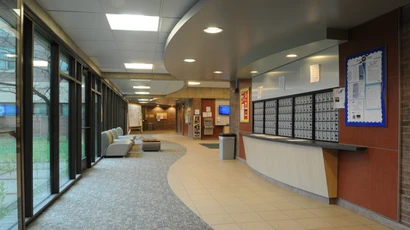 J-Term 2024 Housing Application
Applications
In order to receive access to the J-Term Housing application, please e-mail the Office of Residence Life for instructions.  The application will be available on November 13th and you MUST email Residence Life to request access to this application.
Instructions
To live on campus during the J-Term period, current residential students must complete the online application and bring proof of payment to the Office of Residence Life by December 15, 2023 in order to receive J-Term housing.  All residence hall charges are payable to SUNY Fredonia.  Charges can be paid at Student Accounts or online prior to December 15, 2023.  
Costs
The cost of living on campus during J-Term is $400.  There is a $30 fee for all lost keys.