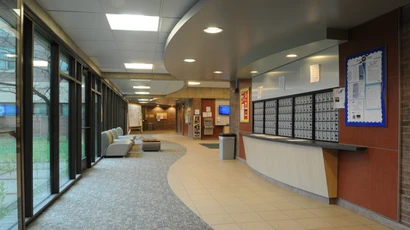 Lost Key Forms
Lost your key?
Step 1: Fill out the appropriate form below.
Alumni Hall Lost Key Form Chautauqua Hall Lost Key Form
Disney Hall Lost Key Form Eisenhower Hall Lost Key Form
Gregory Hall Lost Key Form Grissom Hall Lost Key Form
Kasling Hall Lost Key Form McGinnies Hall Lost Key Form
Nixon Hall Lost Key Form University Commons Lost Key Form
University Village Lost Key Form
Step 2: Pay for your key below!
Payment must be received before we will order a new key. If you are unable to pay online, you may go to the Office of Residence Life to pay with cash. We do not accept FredFunds.
Step 3: Wait for e-mail from Residence Life notifying you that your key is ready for pick-up. This sometimes takes up to a week.
PLEASE NOTE: In order for you to receive your key, the lost key form needs to be filled out and a payment must be made. NO EXCEPTIONS.
For the safety and security of all residents and their belongings, residence rooms must be locked at all times. Once you fill out the lost key form, you are agreeing to pay $30 for each lost key. If you haven't made a payment within one week of submitting the lost key form, a new key will be ordered for you and a hold will be placed on your account until the $30/key payment is received. Please note that a hold on your account may prevent you from registering for classes, obtaining transcripts, and graduation.
Once your key has been ordered from the lock shop, we are unable to process any refunds or cancel a hold placed on your accout. Please note, each student is allowed only one key per room. All duplicates should be handed into your Residence Director immediately. If you locate your lost key, you must e-mail reslife@fredonia.edu within one week of submitting the lost key for or a key will be ordered and you will incur the $30 charge.