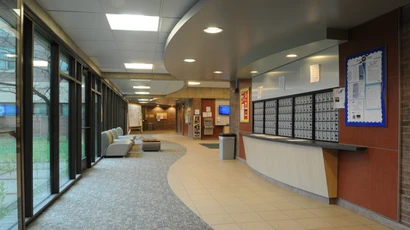 Housing Assignments
Availability
Housing assignments will be available on your MyHousing page by July 28, 2023 at 1:30 pm.  Your assignment will also be sent via your Fredonia e-mail account.  Your assignment will include the name and e-mail address for your roommates/suitemates.  We encourage you to contact your roommate before the beginning of the semester in order to coordinate the purchases of larger items.
Preferences  
The Office of Residence Life fulfills as many requests as we can, however, due to high volume of applications and limited space, we are unable to accommodate all requests.  Roommate requests were only honored if it was a mutual request from both students. 
Changes  
For this year only, we are allowing you to request a room change. Please note that this google form will need to be completed by 11:59 pm on July 31st in order for us to review your request. We will not be taking requests after that time.  Please note that we will consider all requests and do our best to accommodate but we cannot guarantee that we will be able to accommodate your request. Keep an eye on your Fredonia email for updates.
Important Links
MyHousing:  How to log into your MyHousing page.
Housing License 2023-2024 (PDF):  Please be aware that the housing license is for the full academic year and cannot be cancelled mid-year.
Student Handbook (PDF) 
What to Bring to Fredonia/What is Included (PDF)
Mailing Address:  Please share your mailing address with your family members who may wish to send you mail.  All packages will be delivered to the University Bookstore and will be available for pick-up during their business hours.  Please review the guidelines and make sure your address is formatted as follows:
Student First Name Student Last Name
Room Number and Building (example only:  900 Alumni Hall)
The State University of New York at Fredonia
Fredonia, NY 14063
How to decipher your room assignment.  If there is a letter in front of your room number (example Grissom A208D) you can ignore that letter - it corresponds to the building.  The room number is the example would be 208D.  The 2 indicates that it is on the 2nd floor, your room number is 208D.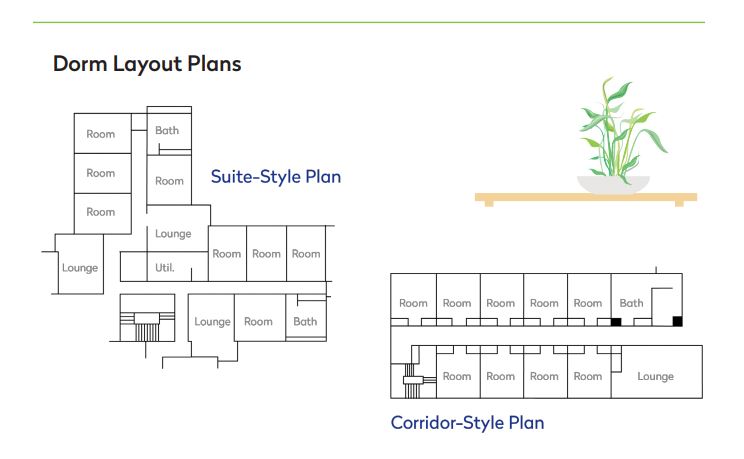 (click image to enlarge)