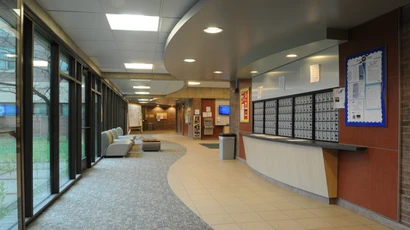 Residence Life Assistance
Please submit maintenance requests with any problems you may be experiencing with your on-campus living experience. All forms require your room telephone number. Please use the following links to assist you!
For emergency assistance (ie: flood, fire, power outage, broken window, etc.) please contact a Residence Life Staff member and/or a building maintenance staff member immediately.