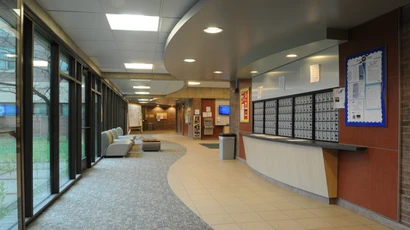 Aerobic Center
The Fredonia Aerobic Center opens on Monday, January 30th for the Spring 2023 Semester.
Aerobic Center Information
The Aerobic and Wellness Center membership cost is included in your room rental charge. The Aerobic Center is located in to lower level of Hemingway Hall. There are a variety of aerobic classes to choose from each week. Check out one of our classes like Cardio Dance, Barre, or Yoga and find the class that you love!