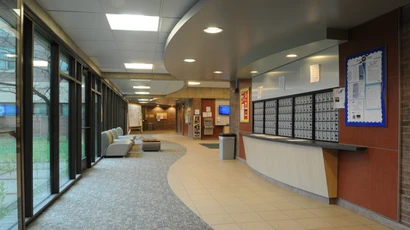 MyHousing
What is MyHousing?
Your MyHousing page is your housing portal. On this page you can fill out your housing application for upcoming semesters, fill out personal information for your housing profile, or complete room selection. Dates for each event are posted on our main page.
Where can I find MyHousing?
By logging into your YourConnection page and visiting the Student tab, you will be able to locate MyHousing. New students may be unable to see this student tab for 48 hours after they pay their Admissions deposit.