University Village Fall 2021 Information
University Village Townhouses
Fall 2021 Applications open March 3rd
Do you want to love where you live? 
Enjoy the off-campus experience with all of the safety and convenience of on-campus living.  
If you will have 30+ credits by Fall 2021, you can apply!
Applications will be available on March 3, 2021 via MyHousing
To get access to the application, please pay your $100 townhouse deposit via YourConnection or Student Accounts. 24 hours after your deposit is paid, you will have access to the townhouse application!
We will notify you on whether or not you have been accepted to the townhouses by mid-April.
Townhouse tours will be held on:
Wednesday, March 3rd from 3:00 pm - 5:00 pm
Monday, March 8th from 4:00 pm - 6:00 pm
You can arrive to the townhouses any time during those time periods to take a tour.
1 Floor Townhouse

Living Room: 314 sq/ft

Kitchen: 119 sq/ft

Bedrooms: 100 sq/ft

Deck: 100 sq/ft

2 Floor Townhouse

Living Room: 287 sq/ft

Kitchen: 137 sq/ft

Bedrooms: 100 sq/ft

Deck: 140 sq/ft

3 Floor Townhouse

Living Room: 227 sq/ft

Kitchen: 125 sq/ft

Bedrooms: 100 sq/ft

Deck: 80 sq/ft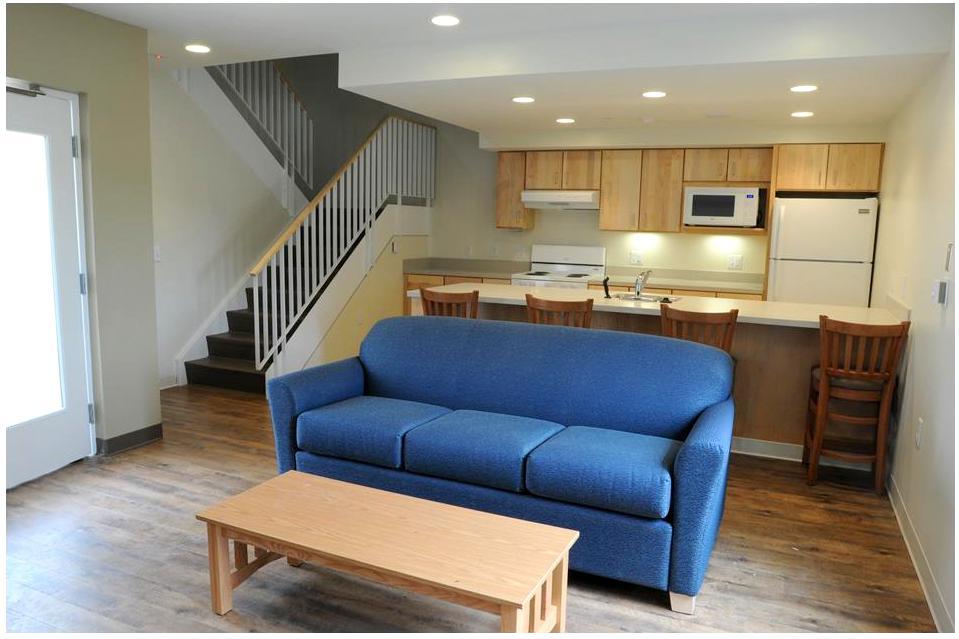 The off-campus experience with the safety and conveniences of living on-campus
Full size bed, dresser, desk and chair in private bedroom. There are four bedrooms per townhouse.
Each townhouse includes a couch and two chairs in the living room, and a kitchen table or counter top with 4 kitchen chairs or stools
High-speed internet, WiFi, digital cable, and ResNet support
Central heating, air conditioning and University Facilities support
A washer and dryer included in each townhouse
Two full bathrooms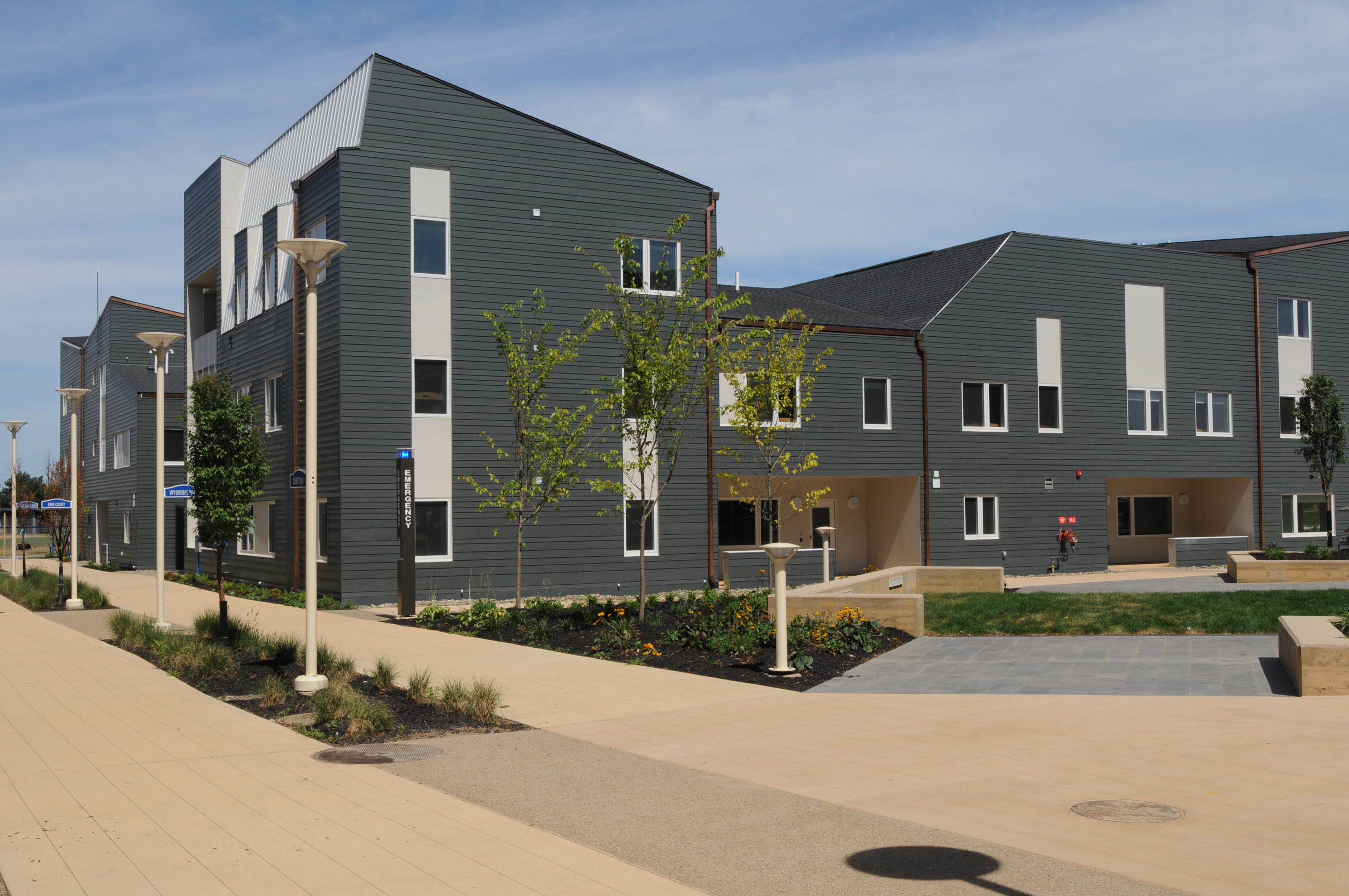 Community building with fireplace
Dedicated Townhouse parking
Basketball Court on-site
LEED Gold Certified
Meeting Rooms free to reserve, meeting and event rooms are located on the second floor of the Village Center
Mail room located in Village Center for standard mail (no package delivery)
Full townhouse access for the entire lease, including breaks
Semester and summer options
University Facilities support
Fall 2021 applications will be available on March 3rd!
Limited availability!
University Townhouse 2021-2022 Housing License (PDF)
Eligible Upperclassmen and Graduate Students
You must have 30 credits before the start of Fall 2021
$4,700 per semester, including all utilities and services
Semester, break, and summer options
NO FIRST OR LAST MONTH RENT NEEDED