Anthony Casuccio
Writers @ Work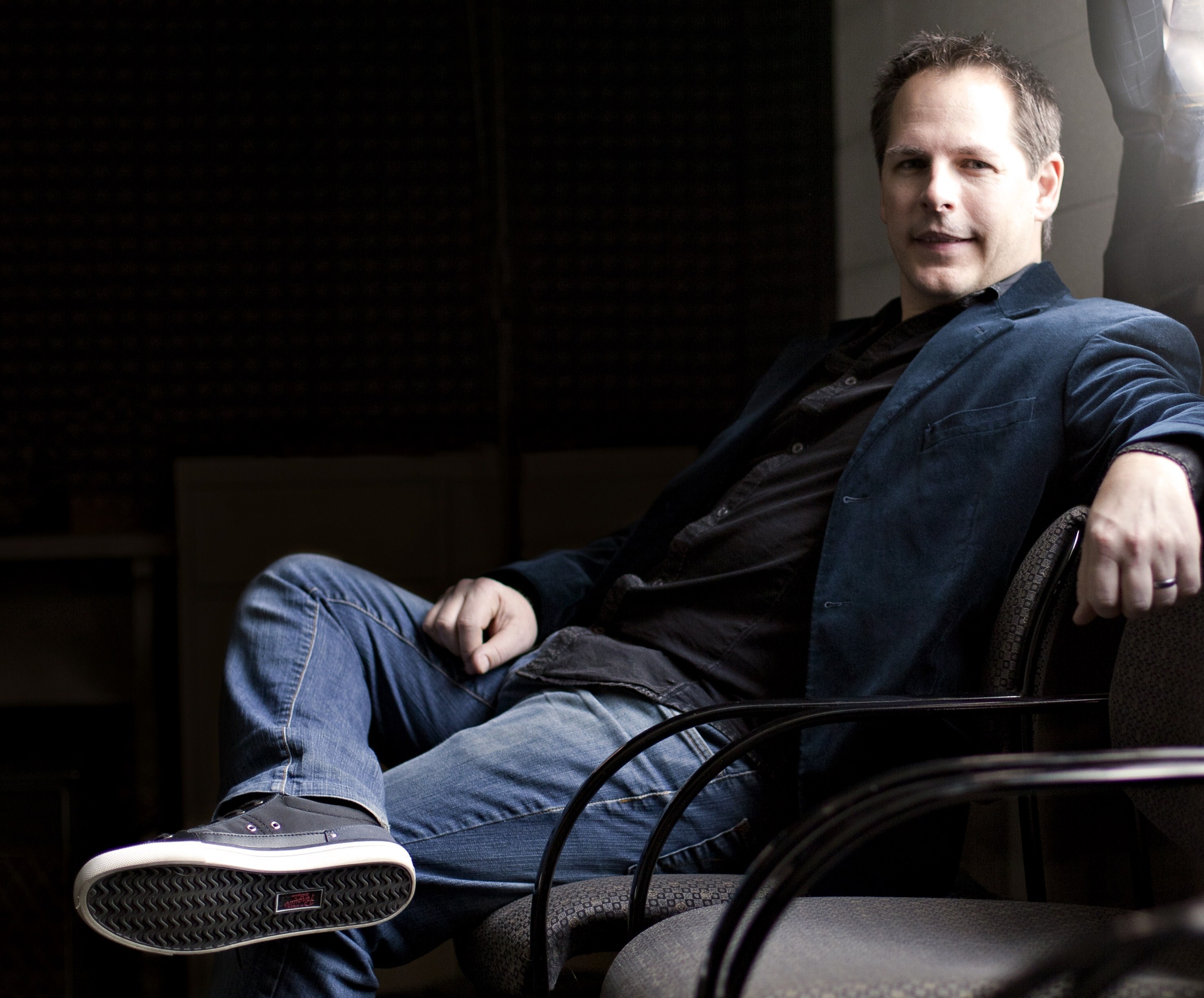 Anthony graduated from Williamsville East high school in 1987 and is a graduate of Fredonia State University. He received his degree in Sound Recording Technology in 1991 from the famed Tonmeister program which originated in Germany.
Anthony was recruited by Reader's Digest with production at BMG studios to join their record label (largest independent label in the world) as a producer. In the 9 years working in New York City, Anthony worked with major record labels producing, mixing and remastering over 450 albums (some receiving RIAA gold record status) from a great artist like Tony Bennett, Roy Orbison, Linda Ronstadt, Glenn Miller, Les Paul, and Johnny Cash. He also had the privilege to work with recording such stars as The Stylistics, Betty Buckley (under the guidance of famed producer Tom Sheppard) and the world-famous London Symphony Orchestra working with Charles Gerhardt at London's Whitfield studios. He also co-produced an album with the famed Baltimore producer Louis Mills.
Anthony joined Sony Music in San Francisco to build and run their audio production department. He lead the construction of 3 studios and built a team of audio experts. There he engineered/produced live music mixes for their Music Backstage show featuring major label artists including the platinum-selling group Lifehouse, Kasey Chambers, Eliades Ochoa (Buena Vista Social Club) and Victoria Williams and Mark Olsen (Jayhawks). He also did location recording for other lifestyle programming with famous guests like Joyce Carol Oates, David Sedaris, Joan Chen, and Joe Satriani.
While in San Francisco, Anthony sat on the board of Governors for the San Francisco chapter of the National Recording Academy of Arts and Science (NARAS) He was elected to 2nd vice president and is still very active within the Grammy organization and sits on various national committees as well as chairing them. He was a featured columnist for Independent Musician magazine. Anthony's audio work has been featured in Mix Magazine, Billboard, Gramophone, and International Piano.
Anthony is the Founder and Principal Sound Engineer at Xtream Audio Mastering. Since inception in 2001, Anthony has continued his success working with artists on all levels all over the world. From Russia to South Africa, Anthony has worked with some of the worlds biggest stars such as Lev Leshenko and Yulduz Usmanova. His work with the group Barton resulted in five songs charting in the top 40 on the Billboard dance charts with the title To Call My Own reaching number 15. The singles were remixed by top producers, Eddie X, Eric Kupper, Davidson Ospina and Alex Santer. Anthony has done mastering and radio edits for Columbia Records acts: Cypress Hill, Our Lady Peace, Nas, Jermaine Dupri and the Dixie Chicks.
His restoration work was highlighted in the New York Times when they featured the Naxos reissue of Vivaldi's Four Seasons. Anthony mastered three Grammy nominated albums including Night Breeze by Sarah Schuster Ericsson. He has over 50 jingles running on radio and TV across the country.
Anthony wrote and taught the music business curriculum for the non-profit Bayview educational center in San Francisco (to inspire and educate underserved youth and adults to become more productive citizens and to improve the quality of life for themselves and their community by providing education in arts, culture and enterprise). Anthony has worked with various nonprofit organizations such as the Remembering Ryan Foundation, producing and recording a song for a child (along with his 4th grade class) diagnosed with cancer to help generate awareness for his cause. Anthony wrote and produced songs for cancer survivor Dallas Pace for the Western NY Make A Wish Foundation and has gone on to work with her playing various large events throughout the Buffalo region. He currently sits on the Buffalo Music Hall Fame Board as President and is on the advisory committee for the BOCES TV and Sound Production department.
Recent projects for Anthony include mastering the band Empty Crush's album produced by Brett Hestla (Creed, Dark New Day, and Virgos Merlot) and mastering for renowned Reggae artist De Apostle whose album featured duets with platinum artists Morgan Heritage, Lucino and Sizzla. Anthony was inducted in the Williamsville Education Hall of Fame in 2009. Anthony's new venture is Buzz Records with partner Steve Kantor, creating a unique approach to developing artist for the 21st century music industry. Anthony teamed up with Western NY award winning vocalist Lana Marie to form A&L. Together their songs have received countless reviews and interviews. They have had nine top 20 hits in the U.K. and have received radio play in 70 countries.