Deneen Hernandez
Writers @ Work – Fall 2021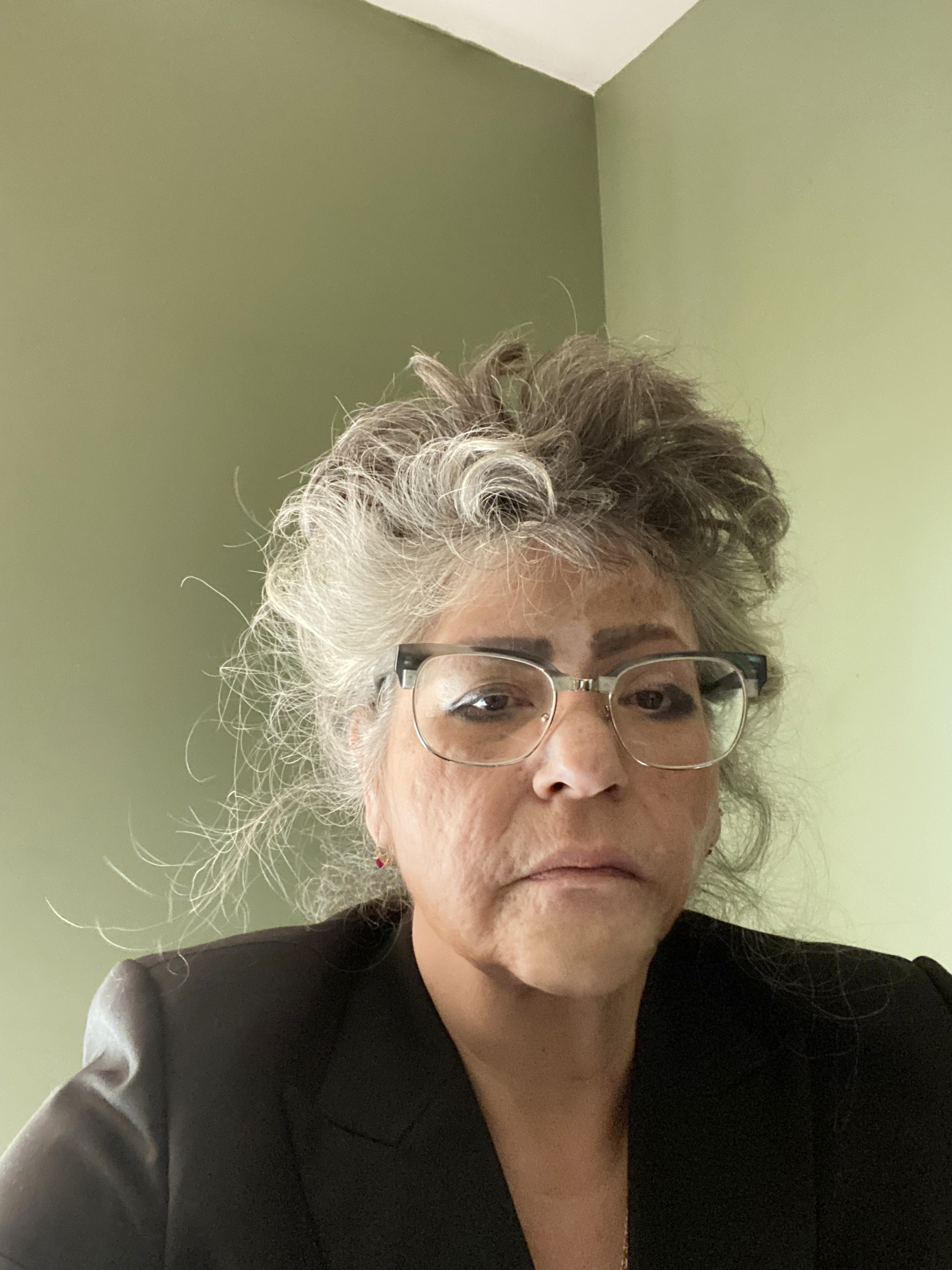 Ms. Hernandez is an enrolled member of the Seneca Nation of Indians from the Cattaraugus Reservation in Western New York and possesses varied law enforcement experience for approximately 30 years. 
Currently, Ms. Hernandez is a Forensic Examiner for the Federal Bureau of Investigation Laboratory Division in the Cryptanalysis and Racketeering Records Unit in Quantico, VA.  Ms. Hernandez is detailed to the Tattoo and Graffiti (TAG) program to provide information to contributors regarding their images submitted to our Unit, including but not limited to information if it is gang related, intelligence of the symbol's use and so that he or she may have the opportunity to contact the similar image contributors.
For the past 16 years, Ms. Hernandez examined suspected gambling (bookmaking/gambling devices) records and conducted forensic examinations on those documents to ascertain if they possessed the necessary characteristics to determine if they are illicit gambling records.  Ms. Hernandez is familiar with examination techniques in the preservation of evidence to obtain the best results of those examinations.
Ms. Hernandez is also an Adjunct Professor in undergraduate Criminal Justice/Forensics studies and graduate Public Policy studies.  Ms. Hernandez holds certifications as a Forensic Examiner of Illicit Bookmaking Records and Gambling Devices.  Ms. Hernandez also is a New York State Department of Criminal Justice Services, Bureau of Municipal Police Certified Instructor, New York State Commission of Corrections Certified Instructor and Certified Instructor for the FBI.
Ms. Hernandez is a national trainer and Board member for the National Partnership for Careers in Law, Public Safety, Corrections and Security.  Ms. Hernandez also volunteers with the Forensic Outreach Program located in London, England.  Ms. Hernandez is also is a member of the American Public University System, Criminal Justice Industry Advisory Council located in Washington, DC.  Ms. Hernandez also volunteers for Nepris introducing the field of forensics to students and is a Cyber Guide for eCyberMission sponsored by the U.S. Army Educational Outreach Program in Washington, DC assisting students with their STEM projects.  Ms. Hernandez also serves as a member of the Federal Bureau of Investigation American Indian Alaskan Native Advisory Committee and the Lab Division's Diversity and Inclusion Network of Champions.
Finally, Ms. Hernandez has also published two articles on Indian gaming in the United States and a publication in The Forensic Teacher magazine entitled "Match Me If You Can" regarding shredded document reconstruction.