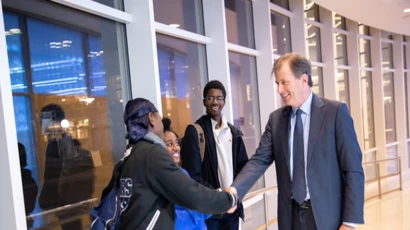 Writers @ Work: Jim Ranney
Communication, Class of 1988
Director of Communications for State Senator Patrick M. Gallivan
(59th Senate District)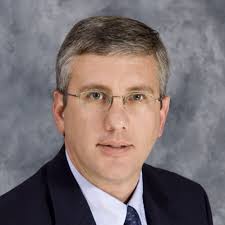 Jim Ranney (B.S. Communication '88; M.A. Education D'Youville College), a graduate of the State University of New York at Fredonia who serves as director of communications for State Sen. Patrick Gallivan, will return to his alma mater for Writers @ Work, an alumni series that brings established and emerging writers, editors, and publishers in a range of professional and creative genres back to campus to speak with students.
In his talk, "Making News for the Right Reasons," Mr. Ranney will discuss writing and communication for the media on Thursday, Oct. 12, 7:30 p.m. in G26 McEwen. A question and answer session will also be included in the presentation that is free and open to the public.
During a student-only workshop on Friday, Oct. 13, Ranney will discuss writing for the ear. He will delve into rhetorical methods and ways of curating language in the fashion of an orator. Students will learn strategies such as opening and closing, storytelling and appealing to their audience, among other topics.
The workshop, in McEwen G26 from 3 to 4:30 p.m., will be convened by Justin Barnard, a second-year student in the M.A. English and C.A.S. Professional Writing programs. Admission is free to students. Ranney, also an adjunct professor at SUNY Buffalo State, previously served as station manager and news director at WBFO Radio and WNED-TV, Buffalo.