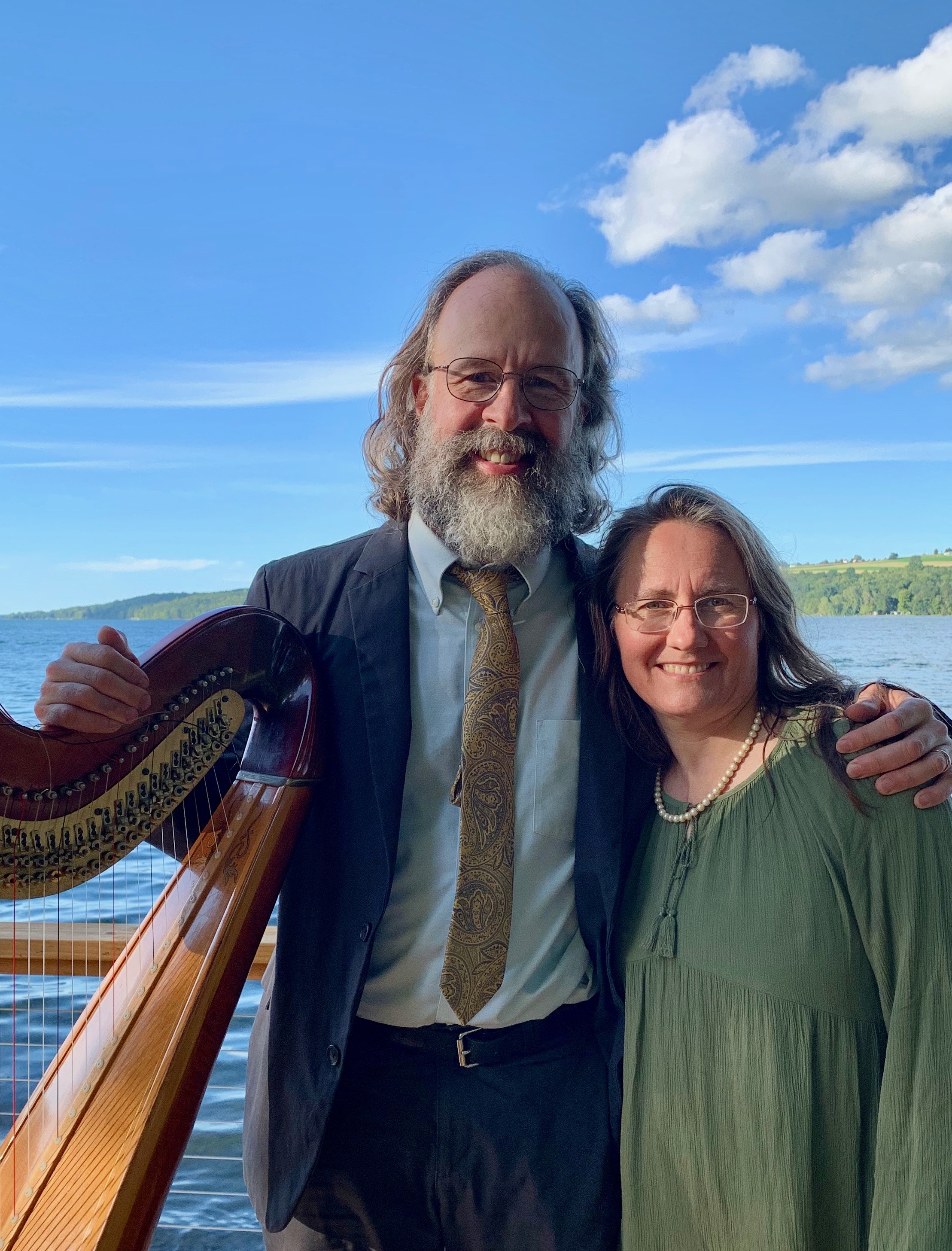 Kent Knappenberger has been a music educator at the Westfield Academy and Central School since 1989. He is a proud graduate of the State University of New York at Fredonia, where he graduated summa cum laude with a Bachelor's of Music in Music Education. During that time, he completed recitals on both harp and saxophone. He continued his studies at the Eastman School of Music where he received his Master's of Music in Harp Performance and Literature.
His principal teachers have been Mario Falcao, Suzanne Thomas, Beth Robinson, Eileen Malone, and Laurence Wyman. Kent has also performed in masterclasses with Sigurd Rascher (saxophone), Emily Mitchell, Rita Tursi, Gretchen Van Hoesen, and Kathleen Bride and has performed as principal harp with the Chautauqua Festival Orchestra, The Western New York Chamber Orchestra, the Pennsylvania Chamber Symphony and the Empire State Ballet Orchestra. He has also had the chance to perform with Broadway performer Luci Arnaz, jazz saxophonist Michael Brecker, and with pop group Los Lonely Boys, on mandolin (which might be his favorite)!
At Westfield Academy and Central School, he is responsible for the six choirs as well as general music study in the high school, two college-level classes, the school musical, drama club, five handbell ensembles, four steel pan ensembles, and a Celtic/American string band. Under his leadership, four different ensembles from Westfield have been featured at six New York State Music Association (NYSSMA) all-state conferences and two National Association for Music Education All-Eastern Division conferences. In an effort to create theatre literature appropriate to the needs of the adolescent voice, he and his wife, Nannette, have written several musicals, which have all been performed by the Westfield school or community theatre.
Besides working at Westfield school, he has been a lecturer for SUNY Fredonia, a guest lecturer at the Pennsylvania State University, Marietta College, Buffalo State College, James Madison University, Houghton College, and has also taught music at the Ana Gonzaga Methodist Institute in Rio de Janeiro, Brazil on several occasions. Kent is the recipient of the NYSSMA distinguished service award, the National Association of Music Merchants I Support Music award, the Chautauqua County School Boards Association Friend of Education award, and is the inaugural recipient of the Grammy Music Educator Award, where he was selected from over 32,000 nominations. He and his wife, Nannette, make their home in Westfield, are the parents to nine children, eight of whom are Brazilian by birth, run a small dairy and horse farm, and are the proud owners of the 2018-2019 Chautauqua County Fair champion Guernsey cow, LaFawnduh. (I just threw that in, in case anyone was sleeping by now, but it is true!)