Upcoming Events - Writers @ Work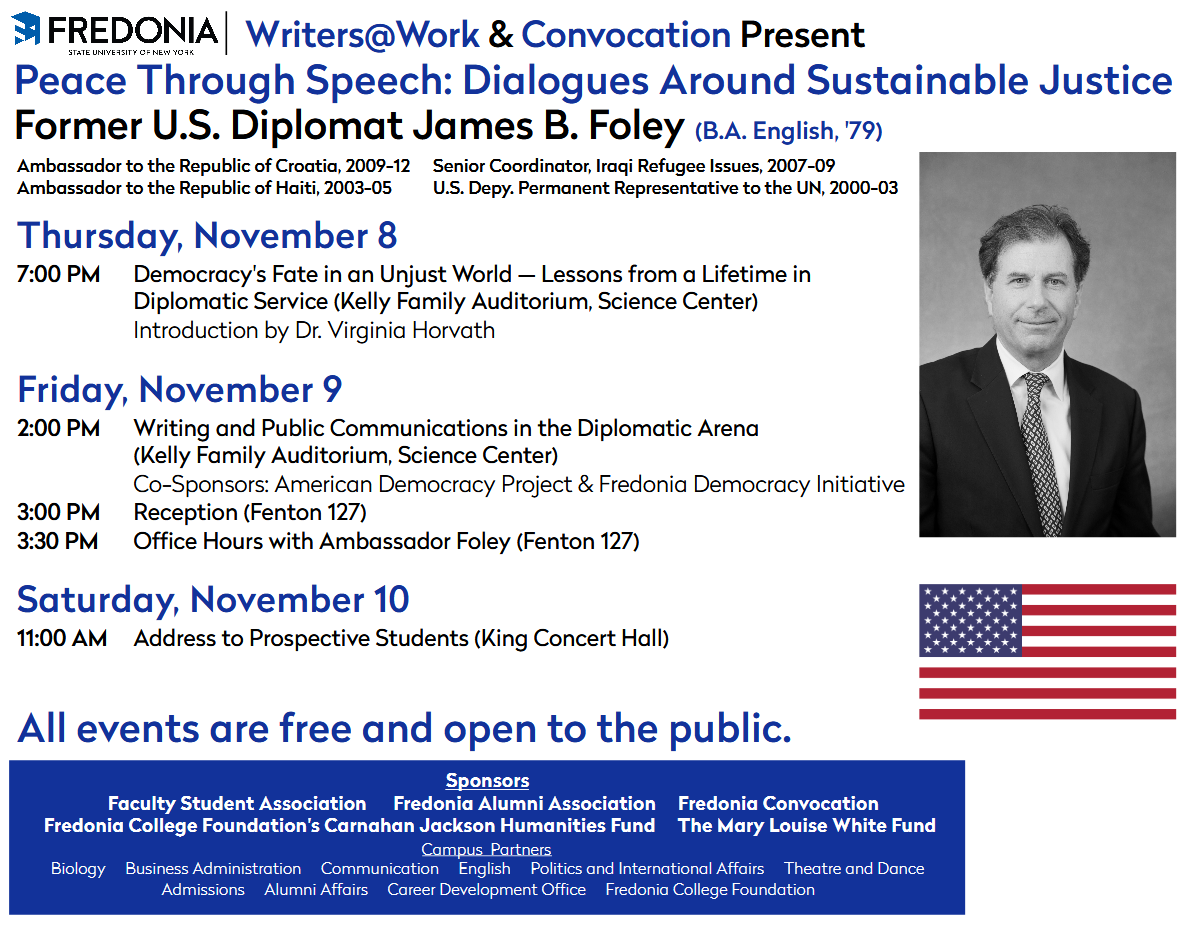 On Thursday, November 8, through Saturday, November 10, former U.S. Ambassador James B. Foley will be in residence at SUNY Fredonia giving a series of free public events entitled "Peace Through Speech: Dialogues Around Sustainable Justice." His visit is organized by Writers @ Work in collaboration with Fredonia Convocation, the Department of Politics and International Affairs, the American Democracy Project and the Fredonia Democracy Initiative.
With over thirty years of service with the U.S. Department of State and various overseas diplomatic initiatives, including posts as the U.S. Ambassador to both the Republic of Haiti and the Republic of Croatia, as well as Senior Coordinator, Iraqi Refugee Issues, Foley brings a wealth of knowledge and experience in the art of international negotiation and mediation. Students looking towards a future in international affairs and members of the community interested in gaining a new perspective on U.S. foreign policy will find Ambassador Foley's information to be invaluable.