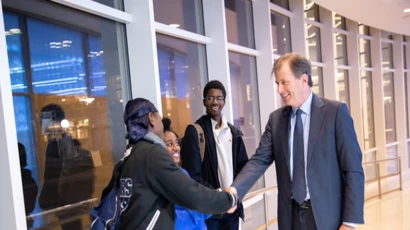 Maggie Gilroy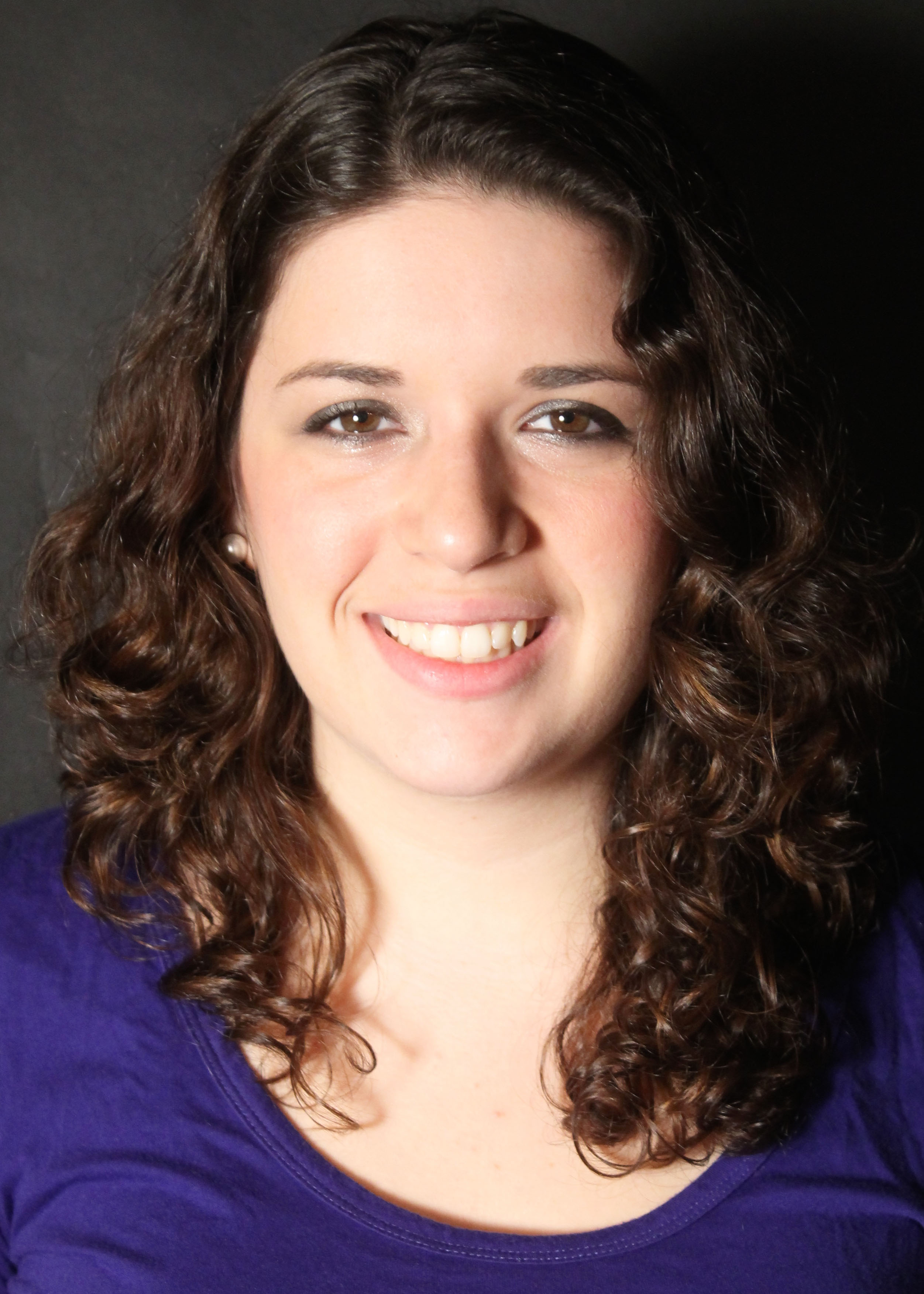 by English Department Intern Jessica Serrano
From April 4th to 6th, 2019, the State University of New York at Fredonia welcomes back alumna and multimedia journalist and full-time news reporter for the USA Today Network's Press & Sun Bulletin, Maggie Gilroy (B.A. theatre arts and journalism, 2015) for Fredonia's third Writers @ Work Four Years Out residency. Gilroy will be one of four alumni from the Class of 2015 who will host writing workshops, participate in panel discussions, and visit classes. Gilroy will share her post-graduation experiences with current and prospective students and share how her time at Fredonia prepared her for success in her field.
"You know this was bad, right?" was one professor's response to Gilroy's monologues for her acting class. Yet after the professor dished out his hard criticism, he let Gilroy know that her writing in The Leader, a student-run newspaper, was terrific. It didn't take long for her to understand and agree that her talents were in writing and not performance.
At Fredonia, Gilroy married her theatre and journalism majors to help hone her arts writing skills. She wrote for the News and Reverb sections of The Leader for seven of her eight semesters at Fredonia. She served as the paper's Reverb Editor and Editor in Chief and also led the redesign from broadsheet to tablet in 2015. She also worked as a dramaturg for several mainstage productions including The Diary of Anne Frank, The School for Scandal, A Midsummer Night's Dream, Rent, and Hair. After receiving her B.A. from Fredonia, she earned an M.A. in arts journalism from Syracuse University's S.I. Newhouse School of Public Communications and was a 2018 fellow of the Eugene O'Neill Theater Center's National Critics Institute.
During Gilroy's first year at Fredonia, when she was still a performing arts major, she began to realize that she really enjoyed analyzing, critiquing, and taking notes on her peers' performances, but when it was her turn to stand in front of the class to perform she felt uncomfortable. She completed her first year in the B.F.A. acting major and began her sophomore year with a double major in journalism and B.A. theatre arts, which is less performance based and focuses on studying all aspects of theatre. Gilroy describes this as a "painful turning point at the time," but one that taught her that knowing your weaknesses is just as important as knowing your strengths.
While Gilroy's English and journalism classes gave her a strong foundation in writing, it was The Leader that helped round out the skills that are crucial to being a working journalist: gathering story ideas, writing quickly, accepting criticism, and working with angry readers. Gilroy entered journalism solely to be a writer, but she knew that with state of the industry today, she also needed to work on her photography and videography skills. Even though she did not take any photography classes at Fredonia, she practiced by taking pictures for The Leader and slowly got better. Her skills did not fully develop, however, until she started to work at the Press & Sun Bulletin.
When asked to reflect on her growth during her short career, she talked with the Writers @ Work team about a time she took the lead on tackling a tragic story at the Press & Sun Bulletin. Doing that required her to add new skills to her toolbox: tackling tough stories, covering breaking news, and interviewing strangers about tragic events. She used all these skills to craft a respectful, substantive tribute to a beloved local teacher.
Gilroy is currently a multimedia journalist based in Binghamton, New York. In addition to working as a full-time news reporter for the Press & Sun Bulletin, she is also a successful freelance journalist specializing in theatre and the performing arts, with recent work featured in American Theatre Magazine, Irish Dancing Magazine, Elmira Star Gazette, Ithaca Journal, the New Jersey Performing Arts Center's Playbill, and The Daily Star (Oneonta).
As a freshman, Gilroy always knew that she wanted to have a career that somehow involves theatre, but she never foresaw the path of news and arts journalism that she would enter. "I always had a passion for writing, I never saw it as something I would do professionally until I gave journalism a chance and quickly fell in love with it."