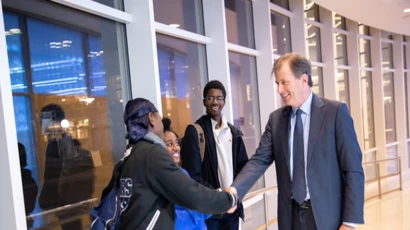 Christopher Sanchez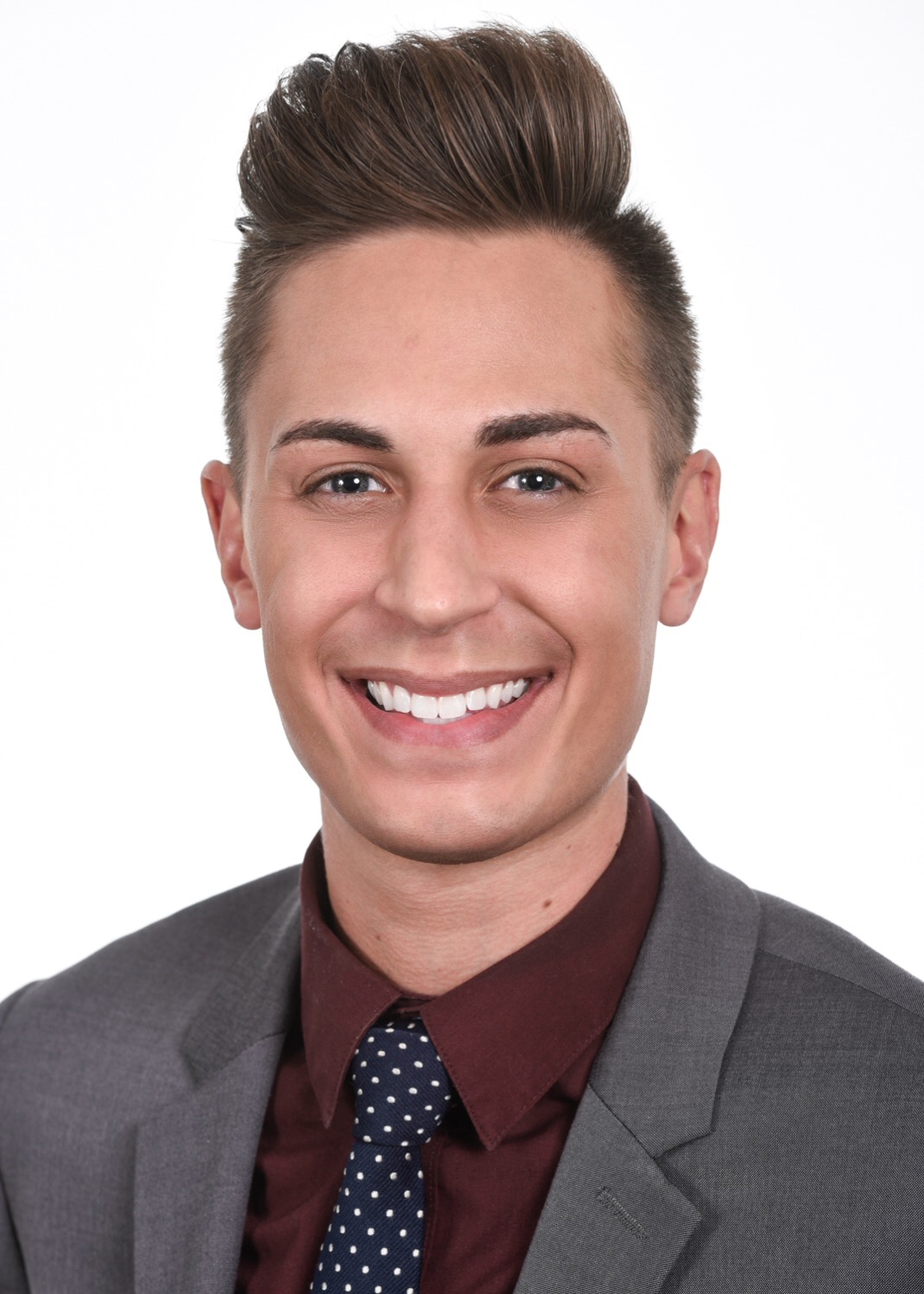 by Writers @ Work Intern Katie Miller
Chris Sanchez was first introduced to the health care system while in high school. Now Sanchez, a 2015 graduate of the State University of New York at Fredonia who will be visiting campus as part of Writers @ Work's Four Years Out series, works in health care — and loves it.
"I kind of got roped in," Sanchez said. "One summer my mom was like, 'you know what, you're sitting at home doing nothing, come to work with me.'" So he started volunteering at the hospital where his mother works, South Beach Psychiatric Center. Sanchez later decided he wanted to participate in the NYC Summer Youth Employment Program (SYEP), which provides teenagers and young adults with up to six weeks of employment over the summer. Most kids would choose the summer camp option, but Sanchez was not like the others. "I was always a little bit more driven towards my career," he said. Sanchez checked to see if South Beach was on the list. "It was, so I was like, you know what, I'm already working for free, so yeah, that would be nice," he said. "From that point on, I actually went on to work there for about seven years, through being a part of the SYEP and then later as a temp. "So that was really kind of the basis of my knowledge working health care, but it was a really great start," he said.
When it came time to choose a college, Sanchez said, "It [Fredonia] just seemed like a really inviting atmosphere." Choosing the furthest SUNY he could, "I always joked I was running away from home," he said. Sanchez attended Michael J. Patrides School on Staten Island from kindergarten to 12th grade, graduating with a class of what he estimated to be about 110 kids. Once at Fredonia, Sanchez decided to major in business. "I had a little bit of foundation around business, and it was something that was very familiar to me," he said. "But I was always looking for more opportunity to kind of get my hands into other avenues and gain some more experiences." Sanchez went on to add another major in economics and also participated in the Leadership Development Program. "I really loved the leadership program because it gave me an opportunity to do things that were outside of my business degree," he said. "The classes were multidisciplinary, so all of the things that maybe I had a passion for, but I didn't think were the right career path for me, I got to dabble in."
Sanchez was also a resident assistant, sales manager for The Leader, and had a seat on the board for the Faculty Student Association. He emphasizes his time spent as a resident assistant was invaluable. "Being an RA taught me a lot about working with people," he said. "Being in a health care setting, you're constantly not just working with patients and families, but you're working with your peers.... [It] taught me a lot more understanding for other people's situations," Sanchez said. "It opened my mind and I think in a way prepared me to work in the Buffalo area."
Becoming actively involved in Fredonia for St. Jude was also a point of pride for Sanchez. And his time spent with new friends in the international suite in Hemingway provided real comfort. "I got introduced to all of these people who I never thought I was going to meet," Sanchez said. "I thought I was going to Western New York and now I'm meeting people from South Korea." Sanchez even gained a lifelong friend. "I'm still best friends with one of the students from the international suite," he said. "I've been to South Korea twice with him."
After graduating from Fredonia in 2015, Sanchez went on to Baruch College to get a master of public administration degree. He was able to acquire a graduate assistantship with a professor who was also the director of the Federal Statistical Research Data Center. Sanchez then picked up another job in the Office of Equity, Diversity and Inclusion for the New York Department of Sanitation. "I was a full-time student with probably more than a full-time job," Sanchez said as he laughed, remembering the chaos of it all. "But it was absolutely great; I would not have changed anything."
After graduating from Baruch, he came back to Buffalo to accept a position at Kaleida Health as an administrative program and volunteer services coordinator. "I was an extension of our administrative team," Sanchez said. "I was overseeing facilities operations, environmental services, our housekeeping operations, our dietary operations and really just keeping my finger on the pulse of the activities of the hospital [DeGraff Memorial]." During this time, the hospital was working on an expansion of its emergency room. "I spent a lot of my work and time boots on the ground, working with nonprofit and local community agencies to not only bring them into the mix, but also make sure that what we were doing at DeGraff was what they needed for their community," Sanchez said. At this position, he was able to do a lot of work outside of his scope and get involved in projects that not only affected DeGraff, but also affected the Kaleida Health System.
After a year, Sanchez was approached by leadership and offered the quality improvement project coordinator position. He now works under the chief quality officer for Millard Fillmore Suburban and DeGraff Memorial Hospitals. "The most interesting part of my position, working in quality, is that the information I provide helps individuals throughout my organization make decisions," he said. Sanchez explained that data is tricky and can be spun to portray a more positive or negative outcome. That is why his writing skills must be exceptional. "A lot of the writing that I do in my position as a quality advisor helps managers at the site level, but also leadership at the executive table make decisions about programs and processes," he said. "It's important for the information I provide to be understandable, specific, and actionable." In short, Sanchez has to tell a story, be brief, and prompt the individual to take action one way or another.
Sanchez is happy to be where he is now, but is continually looking for more in his career. "I love being in health care so much, because no matter where you get involved, everything you do is meaningful," he said. "Sometimes there are things that happen outside of our control and patients don't always have the outcomes they want, but we can provide the best experience for them no matter what their journey brings."
Sanchez left one piece of advice for students after they graduate. "If someone presents you with an opportunity that maybe doesn't seem like it's in your wheelhouse, if it's something that seems unfamiliar, or you don't feel like you're the right person, say yes," he said. "Just know that they identified you because they think that you have the right skills to be successful."